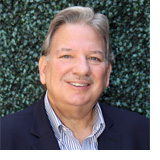 A Tale of Two Rebellions
by Rabbi David Woznica
This week, we Jews are reminded of two rebellions. The first is national and takes us back to the U.S. Revolutionary War. The second is biblical and takes us back to Moses' first cousin, Korah.
The Revolutionary War began with the 13 Colonies severing their political connections to Great Britain. As a deliberate statement of self-determination our founders issued the Declaration of Independence in 1776. In truth, the foundation for the revolt began in 1620 with the Pilgrims coming to the shores of America.
READ MORE
Rabbi Yoshi Interviews Pulitzer Prize-Winning Playwright Paula Vogel in New Podcast
Tune in to the inaugural episode of Search for Meaning with Rabbi Yoshi! In the first episode of his new podcast, Rabbi Yoshi talks with Pulitzer Prize-winning playwright Paula Vogel, author of Indecent, now playing at the Ahmanson Theatre in #DTLA. In a fascinating and wide-ranging discussion, Paula and Yoshi explore her Jewish identity and the process behind bringing the untold story behind Sholem Asch's God of Vengeance to the stage.
LISTEN AND SUBSCRIBE HERE
Adult March of the Living Trip with Rabbi Yoshi Zweiback and Rabbi Ron Stern
INFO SESSION: August 22 | 7:30 p.m. 
In April 2020, join Rabbi Yoshi Zweiback and Rabbi Ron Stern on the most iconic and unforgettable walk through the darkest time in Jewish history by participating in the Adult March of the Living. The group will visit some of the deeply significant locales in Poland including Krakow and Warsaw as well as the concentration camps in the vicinity and will encounter the amazing resurgence of Jewish life in Poland. Finally, the group will join thousands of high school students from across the globe in making an epic trek of freedom out of Auschwitz concentration camp. Afterwards there, will be an optional add-on visit to Israel highlighting those experiences rarely available on standard tours: cultural experiences, regional tours, and complex political conversations.
CLICK HERE TO BOOK YOUR SPOT NOW
RSVP FOR INFO SESSION
This Week's Torah Portion:
Korah
Please note: Our offices will be closed on Thursday, July 4 in observance of Independence Day.
Friday, July 5
6:15 p.m. | Shabbat Services | Geldin Chapel
Led by Rabbi Ron Stern and Cantor Emma Lutz 
Watch live on Friday night: Facebook | WiseLA.org
Saturday, July 6
9 a.m. | Shabbat Morning Services
Led by Rabbi Josh Knobel and Cantorial Intern Sara Anderson
Please note: We will not hold Saturday morning services on the Wise campus but rather at a private home in Beverly Hills. Enjoy a backyard service and potluck lunch with friends from your Wise community!
RSVP HERE
Next Week
Friday, July 12
6:15 p.m. | Shabbat Services | Geldin Chapel
Led by Rabbi Sari Laufer, Cantor Emma Lutz, and Cantorial Intern Sara Anderson
Saturday, July 13
9 a.m. | Lay-led Torah Study | Chapel Study
10 a.m. | Shabbat Morning Services | Plotkin Chapel
Led by Rabbi Sari Laufer and Cantorial Intern Sara Anderson
Learning Opportunities with Clergy
Talmud Study with Cantor Emma Lutz: Wednesday, July 10 | 12 p.m. | Udko Annex
Bible Study with Rabbi Ron Stern: Monday, July 15 | 9 a.m. | Conference Room
Homes for Heroes: Provide New Queen Sheet Sets for Vets
Our partners at Veterans Affairs are in high need for new sheet sets for our vets moving into new permanent housing! Wise members know how much of an impact these donations have: our Homes for Heroes volunteers do so much to provide new furniture, bedding, appliances, and amenities to formerly homeless vets. This week, we are calling on all Wise community members to pick up new queen sheet sets to donate. We are also seeking full or queen pillow sets! Please bring your donations to Shabbat services on Friday evening or drop off at the Wise administrative offices this week or next. (Note that our offices are closed on the July 4th holiday). Our vets served us with distinction – now is our chance to serve them in deep gratitude.
DONATE NOW
LEARN MORE ABOUT HOMES FOR HEROES

Backyard Shabbat Service and Potluck Lunch
Saturday, July 6 | 9 a.m. | Beverly Hills (address provided upon RSVP)
Enjoy worship, music, food, fun, and friends at a Shabbat morning service in the backyard. We will study, pray, and enjoy our usual lunch. Bring your favorite A-list picnic dish (vegetarian please) to round out our potluck.
Please note: We will not hold Saturday morning services on the Wise campus.
Address provided upon RSVP.
RSVP HERE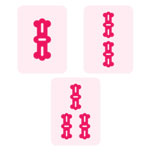 Wise Women presents
Mahj and More
Wednesdays, July 10, August 7 | 1 p.m. | Udko Annex
Wise members and guests are invited to join other Wise Women for our monthly open play day: Mah Jongg, Canasta, Bridge, or any other game you'd like! Groups or single players and all levels (beginners to experts) are welcome and encouraged! If you have a Mah Jongg set, please bring it along. Snacks and light refreshments will be served. While this is a free event, we kindly ask for your RSVP.
JULY 10
AUGUST 7
Shabbat by the Shore
with Rabbi Yoshi Zweiback and Cantor Emma Lutz
Friday, August 9 | 6:30 p.m. | Crescent Bay Park, Santa Monica
Our seaside service has become a beloved summer tradition, bringing together friends from all over Los Angeles for a sunset Shabbat full of meaningful prayer and uplifting music. As always, arrive early to stake out a spot for your blanket and picnic "pre-neg" and be sure to pack your frisbees and beach balls for an after-service hangout!
Tisha B'Av
Saturday, August 10 | 7 p.m.
Join us for an observance of Tisha B'Av unique to Los Angeles in 2019 as we connect our ancient texts with the blight of homelessness now facing our community. In coordination with the Religious Action Center of California, Temple Kol Ami, Temple Israel of Hollywood, Temple Beth Hillel, Kol Tikvah, and Beth Shir Shalom, we will gather to recall our people's history of displacement and reflect on its continuing imperative to end the homelessness of others.
RSVP HERE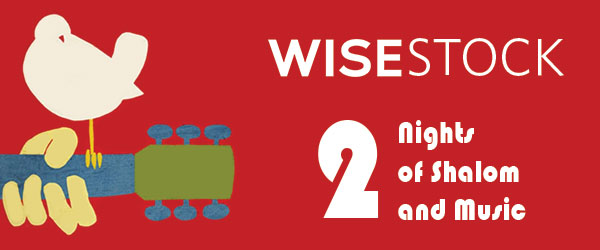 WiseStock: Two Nights of Shalom and Music
Thursday, August 15 | 6 p.m. | Beverly Cañon Gardens
Friday, August 16 | 6:15 p.m. | Wise Campus
Celebrate Woodstock's 50th anniversary with two extraordinary summer nights of shalom, ahavah, and music. Wise clergy, musicians, singers, and special guests will lead a singalong with Mayor John Mirisch in Beverly Hills' beautiful Cañon Gardens on Thursday evening. On Friday night, we will celebrate a Shabbat service inspired by music from Woodstock. Featuring hits by beloved artists that performed at Woodstock in the glorious summer of '69, this two-night celebration will bring all of our voices together to offer more peace, love, and music into the world.
Lunch Bunch: Caring for the Stranger
Tuesday, August 20 | 5 p.m.
Help our Lunch Bunch care for the stranger by assembling lunches for residents at LA Family Housing's Valley Shelter. 
REGISTER HERE
American Friends of the Israel Philharmonic Orchestra present
Young Patrons Circle: An Evening at the Hollywood Bowl
Thursday, July 18 | 6:30 p.m.
Rock star pianist Khatia Buniatishvili, conductor Gustavo Dudamel, and the Los Angeles Philharmonic will play iconic music from Hollywood's Golden Age and Rachmaninoff's Piano Concerto No. 3.
BUY TICKETS

Yahrzeits
We remember with love those who died in recent days and weeks:
Harriet Belasco, Barry Gordon, Evelyn Feigen Koss, Stan Tendler
We observe the yahrzeits of:
Joe Baron*, Fagel Berrin*, Lea Bleviss, Mark M. Brecher*, Louis B. Cooper*, Jack Diener*, Gerald J. Dunitz*, Bernard Fisher*, Jacob Hershenson*, Ida Hoffman*, Joseph Joseph, Theodore Kahn*, Corinne Kaplan, Bob Kelback*, Trudy Kingsdale*, George Leight*, Dr. Henry S. Leveton*, Irving Lipton, M.D.*, Tillie Newman, Rose Pollack, Frank Prizant, Morris Prizant, Abraham Rappaport*, Esther Rich*, Annette Ruskin*, Frances Salzman, Carl Shalit*, Jack Shy*, Isaac Starkman*, Linda Tomin*, Sadie Waldinger*, Irving Wieder*, Sidney J. Williams*, Esther Zacky*, Sid Zadjman*, Eugene L. Zola*
*Designated on our memorial walls
Condolences
We reach out as a community and offer our support and deepest sympathy to those among us who are mourning the loss of a loved one.
Melvin Belasco on the loss of his wife Harriet Belasco.
Audri Tendler on the loss of her husband Stan Tendler.
Tributes
We honor our loved ones, our family simchas, and our communal losses through charitable giving. To give in honor or in memory of a cherished family member or dear friend, please visit WiseLA.org/Giving.
RABBI DAVID WOZNICA DISCRETIONARY FUND
IN HONOR OF:
Alex Wiseman's Bar Mitzvah, by Alan and Paula Wiseman
 
RABBI RON STERN DISCRETIONARY FUND
IN MEMORY OF:
Joseph Joseph, by Seema Pollack
Rose Pollack, by Seema Pollack
RABBI ELI HERSCHER DISCRETIONARY FUND
IN MEMORY OF:
Leo Stone, by Gloria Stone and Howard Stone
CANTOR NATHAN LAM DISCRETIONARY FUND
IN MEMORY OF:
Corinne Kaplan, by Andrew and Ellen Kaplan
IN HONOR OF:
Cantor Lam, for the work he did with Max Wiseman in preparation for Alex Wiseman's Bar
Mitzvah, by Alan and Paula Wiseman
Sophia Mevorakh, by Itay and Nicole Mevorakh
AFSANEH YOUSEFZADEH MEMORIAL FUND
IN MEMORY OF:
Frances Salzman, by David and Linda Salzman
 
CAPITAL CAMPAIGN
IN MEMORY OF:
Tillie Newman, by Lynda Robbins
METUKA BENJAMIN SCHOLARSHIP FUND
IN MEMORY OF:
Bernard Fisher, by Jerry, Scott, Emily, Charlotte, Finley, and Parker Otelsberg and Michelle and Eric Massi
 
SOL AND ESTHER SMITH LIBRARY FUND
MAZAL TOV:
To Janine and Richard Kolodny, on the engagement of their son David Kolodny to Emily
Macon, from Irene and David Smith
 
YAHRZEIT FUND
IN MEMORY OF:
Morris Prizant, by Lesley and Fred Szkolnik
Frank Prizant, by by Lesley and Fred Szkolnik​​​​​​​
Sadie Waldinger, by The Glick and Sheerin Family

We appreciate our wonderful volunteers:
Nosh Volunteer:
Susan Firestone
Gift Shop Volunteers:
Terrie Baumann
Rochelle Fox
Lori Rubin
Carol Sookman

Have a great idea? Share it with us by submitting it to our online suggestion box.
SUGGESTIONS
Do you want to reach us? 
CONTACT LIST
Are you having a lifecycle event? Or would you like to be added to this email list? 
LET US KNOW
Would you like to get involved? Check out upcoming Temple and School events. 
VIEW CALENDAR




MEMBER
LOGIN
Stephen Wise Temple | 15500 Stephen S. Wise Drive | Los Angeles, CA 90077
Shabbat Shalom