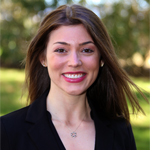 Saw You at Sinai
by Cantor Emma Lutz
This week, we celebrate the holiday of Shavuot, when we recall God's giving of the gift of Torah at Mount Sinai. In Exodus, we read: "And God said to Moses, 'Go unto the people and sanctify them today and tomorrow, for on the third day God will come down in sight of all the people upon Mount Sinai" (Exodus 19:10-11). The moment of revelation is shared by every single Jew alive then and—the rabbis later posited—by every Jew who ever was or ever will be: you, me, our ancestors, our children and our children's children, and our partner or bashert.
READ MORE
Cantor Nathan Lam to Lead Concert Celebrating 25 Year Relationship Between Israel and Vatican
In celebration of 25 years of diplomatic relations between Israel and Vatican City, the Israeli Ambassador to the Holy See and the Vatican have asked Cantor Nathan Lam to spearhead a joyful concert on Thursday, June 13, that will feature world-renowned artists performing legendary compositions that make use of Biblical texts shared by the Jewish and Catholic traditions. "It is an incredible honor to be the organizer of this celebration," said Cantor Lam, "and a tremendous opportunity to showcase Jewish music and world class cantors on the international scene. I am thrilled to bring these worlds together and to perform on such a remarkable stage." Raphael Frieder, Cantor of Temple Israel of Great Neck and Ofer Barnoy, Cantor of Temple Beth Sholom of Roslyn Heights, will perform during the concert, as will Cantor Lam. Raymond Goldstein of the Jerusalem Academy of Music and Dance will serve as Music Director for the special event. Honored guests will include Cardinal Pietro Parolin, Secretary of State of the Vatican, as well as Israeli Ambassador to the Holy See Oren David and Dr. Riccardo Di Segni, Chief Rabbi of Rome.
Follow Wise on all of our social media channels for updates regarding this momentous event:
Facebook | Twitter | Instagram
Sara Anderson Joins Wise as Summer Cantorial Intern
by Cantor Emma Lutz
We are so happy to announce that Wise's own Sara Anderson will be home with us during her summer break from her cantorial studies. Sara will work with the Lam Media Center Music Archive, organizing and researching the incredible music that has been commissioned for our Stephen Wise Temple community throughout its history. She will also help lead us in Shabbat worship frequently during the summer months. It is such a pleasure to welcome back a bat bayit, this daughter of our congregation, home for the summer as she enriches our community with her many gifts. 
LEARN MORE ABOUT SARA 
This Week's Torah Portion:
Bamidbar
Friday, June 7
6:15 p.m. | Shabbat Services | Plotkin Chapel
Led by Rabbi Sari Laufer and Cantor Nathan Lam
Watch live on Friday night: Facebook | WiseLA.org
Saturday, June 8
9 a.m. | Lay-led Torah Study | Chapel Study
10 a.m. | Shabbat Morning Services | Plotkin Chapel
Led by Rabbi Ron Stern and Cantor Nathan Lam
7:30 p.m. | Shavuot: A Celebration of Creativity | Plotkin Chapel
Sunday, June 9
10 a.m. | Shavuot Services and Yizkor | Plotkin Chapel
Led by Rabbi David Woznica and Cantor Emma Lutz.
Next Week
Friday, June 14
6:15 p.m. | Shabbat Services | Sanctuary
Led by Rabbi Yoshi Zweiback, Cantor Nathan Lam, Rabbi David Woznica, Rabbi Ron Stern, Rabbi Sari Laufer, Rabbi Josh Knobel, Cantor Emma Lutz
Saturday, June 15
9 a.m. | Lay-led Torah Study | Chapel Study
10 a.m. | Shabbat Morning Services | Plotkin Chapel
Led by Rabbi Sari Laufer and Cantor Emma Lutz
Learning Opportunities with Clergy
Bible Study with Rabbi Ron Stern: Monday, June 10 | 9 a.m. | Conference Room
Talmud Study with Rabbi Sari Laufer: Wednesday, June 12 | 12 p.m. | Udko Annex
---
Stop by during our weekday hours or at Shabbat services:
Mon-Thurs | 2-4 p.m.
Friday | before and after services
Cant make it during our regular hours? Contact Gila at 310.889.2210.
Rabbi Yoshi Guests on HUC-JIR College Commons Podcast
Speaking about how music can be a tool for healing, Rabbi Yoshi Zweiback is this week's guest star on the College Commons Podcast produced by Hebrew Union College-Jewish Institute of Religion. The episode was recorded during last fall's inspiring Symposium 2, hosted by HUC-JIR on the Wise campus. In his talk, introduced by Dean Dr. Joshua Holo, Rabbi Yoshi explores how music can be a powerful tool for bringing people together and examines empathy's role in the core of Judaism.
LISTEN NOW

Shavuot: A Celebration of Creativity
Great Music, Great Art, Great Film
Saturday, June 8 | 7:30 p.m.
On Shavuot we celebrate God's giving the Torah on Mt. Sinai. It is also the festival of the grain harvest. Just as the Torah teaches that God created the world, human beings have been given the gift of creativity. Following a brief worship service, join with your clergy as we highlight the creative work of three talented members of our congregational community. Daniela Gesundheit, a vocalist, composer, and cantorial soloist, has released three critically acclaimed records on Fire, Arts and Craft and we will enjoy her live performance. She is also a graduate of Wise School. Mario M. Muller, Artist in Residence of our Wise community, paints exclusively with India ink on paper and his extraordinary work will be featured in the new Stephen Wise Temple Machzor. Daniel Brea, celebrated director, producer, and editor of powerful documentaries and national and international commercials, will show highlights of his work in viral video, commercial, feature film, and documentary.
We are in for a treat. And speaking of treats, we will, of course, conclude with an array of cheesecakes.
Lunch Bunch: Caring for the Stranger
Tuesday, June 18 | 5 p.m.
Help our Lunch Bunch care for the stranger by assembling lunches for residents at LA Family Housing's Valley Shelter. 
RSVP HERE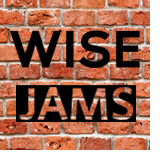 Wise Jams
Thursday, June 20 | 8 p.m.
Join us for a night of music at Wise Jams with Rabbi Yoshi, Maestro David Kates, and fellow musicians from the Wise community. Are you an ace on the bass? Get your kicks on the sticks? Bring your axe, your sax, your vox, and your chops. We'll supply the mics, amps, sheet music, and a rockin' good time!
RSVP HERE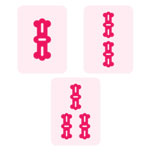 Wise Women presents
Mahj and More
Wednesdays, July 10, August 7 | 1 p.m. | Udko Annex
Wise members and guests are invited to join other Wise Women for our monthly open play day: Mah Jongg, Canasta, Bridge, or any other game you'd like! Groups or single players and all levels (beginners to experts) are welcome and encouraged! If you have a Mah Jongg set, please bring it along. Snacks and light refreshments will be served. While this is a free event, we kindly ask for your RSVP.
RSVP HERE
August 9 | Shabbat by the Shore (Crescent Bay Park, Santa Monica)
August 15 | Concert on Cañon (Beverly Hills)
August 16 | Shabbat Celebrating the 50th Anniversary of Woodstock
Stay tuned for details!

Yahrzeits
We remember with love those who died in recent days and weeks:
Barbara Chester, Peggy Lassar Gross, Evelyn Feigen Koss, Dr. Michael Mandell, Mansour Salamati
We observe the yahrzeits of:
Jess Bass, Sonya Berkovitz, Lawrence Berlinger*, Lester Berman*, Cyla Blumenfeld*, Morris Bovill*, Cecil Levy Brown, Tillie Clark, Perle Chudnow*, Fannie Cohen*, Belle F. Deutsch*, Sam Dubman*, Hannah Faber*, Bobbi Feld, Marilyn Fortner*, Frank Gerson*, Alvin Goldsher, Jerald Greenstein, Sylvia Hershenson*, Laura "Liz" Hoffman*, Rose Katzin Horn*, Harry Krasne*, Anne Lubin*, Edgar Maas*, Elizabeth Mesirowsky*, Hilda Metrick*, Minnie Moskowitz*, Dorothy Naftalin, Iris Rena Nemzer*, Wendy Otelsberg*, David Ovitz*, Hyman Peskoff*, Isidore Redman*, Emil Rosenbaum*, Gizelle Rosenbaum*, Harry Rosenberg*, Dorothy Shear*, Connie Goldman Shur*, Edythe Slutsky, Albert Sunshine, Alfred Wachtin*, David Walter, Howard F. Wildman*, Fannie K. Zeigerson
*Designated on our memorial walls
Mazal Tov
Shehechianu Moment
Do you have a milestone birthday or anniversary approaching? We'd like to celebrate your special day on the bima during Friday evening Shabbat Services! Invite your family, join your Wise community, make it a "shehechianu moment" – a time to give thanks for life, health, and the blessings that enable you to reach this great moment in your life. Let us know by emailing Arlene Spiegelman or calling 310.889.2272 and she'll make sure to schedule a date that works for you. We'd love to share your celebration!
Mazal Tov to:
Parham and Asal Yedidsion on their son Aiden Yedidsion becoming Bar Mitzvah. 
Penny and Mark Berns on the birth of their grandchild Chase Preston Cohen to proud parents Allison Berns and Michael Cohen.
Sunny Ham and Moussa Hassid on the birth of their child Benjamin Hassid.
Condolences
We reach out as a community and offer our support and deepest sympathy to those among us who are mourning the loss of a loved one.
Michael and Corie Koss on the loss of Michael's stepmother Evelyn Koss, wife of Martin Koss.
Tributes
We honor our loved ones, our family simchas, and our communal losses through charitable giving. To give in honor or in memory of a cherished family member or dear friend, please visit WiseLA.org/Giving.
 
RABBI DAVID WOZNICA DISCRETIONARY FUND
IN MEMORY OF:
Fannie K. Zeigerson, by Rita and Sam D. Schwartz and Family
RABBI RON STERN DISCRETIONARY FUND
THANK YOU:
To Rabbi Stern for the well wishes, by Beverley Wiener
CANTOR NATHAN LAM DISCRETIONARY FUND
IN MEMORY OF:
Cyla Blumenfeld, by Jack and Miriam Pitson
Jess Bass, by Diane Bass, Jenn Lechevallier, Sasha Bass, Chris and Ron Bass
Tillie Clark, by Shirley Reisman
IN HONOR OF:
Ruth Davis' 100th Birthday, by Christina & Michael Leebove
EARLY CHILDHOOD OPERATIONS SUPPORT
IN MEMORY OF:
Albert Sunshine, by Randi Sunshine
IN HONOR OF:
Shirley Besbeck, by Harriet and Myron Kusnitz
The Michael and Corie Koss Family, by Dan and Linda Rosenson
MAX HESS EARLY CHILDHOOD LIBRARY FUND
IN MEMORY OF:
Bobbi Feld, by her husband Lou Feld, her daughter and son-in-law, Debra & David Goldfarb, and her granddaughters, Nikki, Mallory and Carley Goldfarb
Steven and Alvin Goldsher, by Jeff Marsh, Sherry Goldsher Marsh, and Family
MAZAL TOV:
To Penny and Mark Berns on the birth of their grandson, Chase Preston Cohen, by Gail and Perry Maloff
METUKA BENJAMIN SCHOLARSHIP FUND
IN MEMORY OF:
Wendy Otelsberg, by Jerry, Scott, Emily, Charlotte, Finley & Parker Otelsberg, and Michelle & Eric Massi
SOCIAL JUSTICE FUND
IN MEMORY OF:
Edythe Slutsky and Martin Bordo, by Sonia Bordo
Peggy Lassar Gross, by Sussan and Michael Shore
Steven and Alvin Goldsher, by Jeff Marsh, Sherry Goldsher Marsh, and Family
SOL AND ESTHER SMITH LIBRARY FUND
IN MEMORY OF:
Sonya Berkovitz, by Israel and Eugenia Salin
WISE READERS TO LEADERS
IN MEMORY OF:
Evelyn Feigen Koss, by Douglas and Felice Williams
WISE SCHOOL GENERATIONS ENDOWMENT
IN MEMORY OF:
Dorothy Naftalin, by Robert and Beverly Shpall
Evelyn Feigen Koss, by Glenn and Carin Freeman
Evelyn Feigen Koss, with love from Janine and Rick Kolodny
Peggy Lassar Gross, by Ed and Deena Nahmias
IN HONOR OF:
Ken Gross, by Les & Lynn Bider
WISE TIKKUN OLAM LEADERSHIP PROGRAM
IN MEMORY OF:
David Walter, by The Walter & Besbris Family
WISE WOMEN FUND
MAZAL TOV TO:
The proud grandparents, Penny and Mark Berns, on the birth of their first grandson, Chase Preston Cohen, and to the proud parents Allison and Michael Cohen, with love from Janine and Rick Kolodny
YAHRZEIT FUND
IN MEMORY OF:
Harry Krasne, by Marilyn and David Williams

We appreciate our wonderful volunteers:
Nosh Volunteer:
Susan Firestone
Gift Shop Volunteers:
Terrie Baumann
Rochelle Fox
Lori Rubin
Carol Sookman

Have a great idea? Share it with us by submitting it to our online suggestion box.
SUGGESTIONS
Do you want to reach us? 
CONTACT LIST
Are you having a lifecycle event? Or would you like to be added to this email list? 
LET US KNOW
Would you like to get involved? Check out upcoming Temple and School events. 
VIEW CALENDAR




MEMBER
LOGIN
Stephen Wise Temple | 15500 Stephen S. Wise Drive | Los Angeles, CA 90077
Shabbat Shalom