Elevating Jerusalem: Nurturing Our Love for Israel
by Rabbi Ron Stern
There was a time that people would clip newspaper articles, save editions of magazines, or photocopy articles to put into files.  These days much of that has become electronic.  Now, I use a program called Evernote that allows me to send any item of interest into a cloud-based filing system.  As we are in the two weeks that have been dubbed the Israeli "High Holy Days" I decided to search my electronic file drawer using the term "Israel."  I discovered dozens and dozens of articles, podcasts, bookmarked TV shows, travel information, and other assorted bits and pieces of information that at some point over the past many years I decided were worth keeping.  Perusing those snapshots of what interested me at a particular time I discovered a vast, comprehensive dialogue that captured my love for Israel and my deep engagement in what happens in our Jewish homeland.
READ MORE
Homes for Heroes — Veterans Speak Out
Over the past several years, the generosity of the Wise community has helped hundreds of veterans feel at home in new, permanent housing after living on the streets. Through our work with Veterans Affairs Supportive Housing (VASH), we are able to assist vets with new furniture, appliances, and amenities that truly make them feel at home.
In our new video, veterans speak about their experiences with Homes for Heroes, VASH, and what we can all do to continue to help.
WATCH VIDEO
LEARN MORE AND DONATE
VIEW OUR PHOTO GALLERY FROM MITZVAH DAY
This Week's Torah Portion:
Kedoshim
Friday, May 10
6:15 p.m. | Shabbat Service Celebrating Yom Haatzmaut | Sanctuary
Led by Rabbi David Woznica, Cantor Nathan Lam, Cantor Emma Lutz
Rabbi Woznica's sermon will be "Yom Haatzmaut: Celebrating Israel on Israel Independence Day"
Watch live on Friday night: Facebook | WiseLA.org
Saturday, May 11
9 a.m. | Lay-led Torah Study | Chapel Study
10 a.m. | Shabbat Morning Services | Sanctuary
Led by Rabbi David Woznica and Cantor Paul Dorman
Next Week
Friday, May 17
6:15 p.m. | Shabbat Services – Confirmation | Sanctuary
Led by Rabbi Yoshi Zweiback, Cantor Nathan Lam, Rabbi David Woznica, Rabbi Ron Stern, Rabbi Sari Laufer, Rabbi Josh Knobel, and Cantor Emma Lutz
Saturday, May 18
9 a.m. | Lay-led Torah Study | Chapel Study
10 a.m. | Shabbat Morning Services | Plotkin Chapel
Led by Rabbi Yoshi Zweiback and Cantor Paul Dorman
Learning Opportunities with Clergy
Bible Study with Rabbi Ron Stern: Monday, May 13 | 9 a.m. | Conference Room
Talmud Study with Rabbi Yoshi Zweiback: Wednesday, May 15 | 12 p.m. | Udko Annex

Kol HaKavod to Camie Sniderman, granddaughter of Wise members Shirley and Phil Sniderman, who sang with the Calabasas High School Choir at Carnegie Hall in New York City last March. Even sweeter, Shirley performed on the same storied stage in 1956 — making this a true family tradition! Shirley was kind enough to share photos from both auspicious appearances in 1956 and 2019.
Click photos to enlarge.
---
Kol HaKavod to Wise member Karl Sussman who will be honored by Jewish Big Brothers Big Sisters of Los Angeles at their annual golf tournament on May 20. The Camp Bob Waldorf Golf Classic is JBBBS' fundraiser to support disadvantaged youth who attend their summer camp. Mazal Tov and congratulations to Karl on this well-deserved honor.
LEARN MORE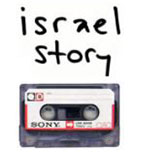 The Jewish Federation of Los Angeles and Stephen Wise Temple present
Israel Story Live
Thursday, May 16 | 7:30 p.m. | Katz Family Pavilion
In honor of Yom Haatzmaut, join us for a thrilling musical and visual performance of the popular Israeli podcast Israel Story. This live tour has traveled all over the country performing The Wall: A Look at the Barriers That Separate Us and Those That Bring Us Together, a uniquely poetic dive into real stories that illustrate Israel's diversity and interactions between its various communities.
REGISTER HERE
WTY presents
End of Year Party
Sunday, May 19 | 6:30 p.m. | Katz Family Pavilion
Hello Wise teens! Start your summer right by joining WTY at our End of Year Party! Come compete in our giant inflatable human-foosball game, check out our awesome activities, and spend time with all of our incredible Wise teens while enjoying In-N-Out and summer treats. All Wise teens are invited, you don't have to be a member to come — so invite your friends!
*WTY 2019-2020 Elections will be held May 19, from 5:30 – 6:30 p.m. (WTY members can vote and run!)
RSVP HERE
The Rise of Global Anti-Semitism: How We Can Respond
with Elan Carr, Special Envoy for Monitoring and Combating Antisemitism, in Dialogue with Rabbi Yoshi Zweiback
Sunday, May 19 | 7 p.m.
Elan S. Carr serves as the Special Envoy to Monitor and Combat Antisemitism. As Special Envoy, he advises the Secretary of State and is responsible for directing U.S. policies and projects aimed at countering antisemitism throughout the world. Special Envoy Carr served on the National Council of the American Israel Public Affairs Committee (AIPAC), he was a voting member of the Conference of Presidents of Major American Jewish Organizations, and he was a board member of Operation Gratitude. In the course of his work in the Jewish community, he has been a recognized leader in the fight against antisemitism on U.S. college campuses and around the world. Please join us for a very important and special discussion between Special Envoy Carr and Rabbi Yoshi Zweiback.
RSVP HERE
Stephen Wise Temple, Israel Policy Forum, and ADL present
Across the Generational Divide: Examining the Past, Present and Future of Israel Engagement
Tuesday, May 21 | 7 p.m.
This program, part of the nationwide "Across the Divide" series, is designed to showcase a constructive dialogue about Israel across the generational, political, and denominational divides within the American Jewish community. The panel, moderated by Rob Eshman (former Editor in Chief, the Jewish Journal), will feature Batya Ungar-Sargon (Opinion editor, Forward), Yair Rosenberg (Senior Writer, Tablet Magazine), and Tabby Rafael (Co-Founder, 30 Years After). Rabbi Yoshi Zweiback will offer additional remarks.
REGISTER HERE
Housing the Homeless:
Dinner with Tommy Newman, Director of Public Affairs for the United Way
Friday, May 24 | 7:30 p.m.
Join Tommy Newman, Director of Public Affairs for the United Way's "Everyone In" campaign for a Shabbat dinner to discuss the United Way's role as the coordinator of L.A.'s comprehensive response to homelessness. These initiatives include prevention strategies, support for subsidized housing, construction of affordable housing, bridge and permanent supportive housing, and management of services for the homeless. This is the most important step that moves L.A. towards a coordinated and comprehensive approach to dealing with housing for the homeless in the community.
RSVP HERE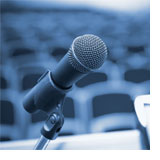 Wise Guys presents…Conversations
Man Up, Defining Jewish Masculinity for the 21st Century
Thursday, May 30 | 7:30 p.m.
Join Rabbi Josh Knobel for this pivotal entry in a series of conversations designed for modern Jews. "Man Up" will explore how Jewish men can turn the tide against a culture of sexual harassment and assault that has left far too many women in our world at risk of abuse and exploitation. Discover how to acknowledge and combat misogyny without compromising your manhood, how to be woke without mansplaining, and how to raise empowered, feminist, Jewish men for the 21st century.
People of all genders are invited to enrich this meaningful conversation.
REGISTER HERE
Tot Shabbat and Baby Playdate
Saturday, June 1 
Baby Playdate | 9 a.m. (12 months and younger)
Tot Shabbat | 10 a.m.
Gather together with our community for a festive service! Our Clergy and song leaders lead our music- and story-filled service that introduces the youngest members of our community to the joy of Shabbat. Parents and grandparents will love it too!  Special for parents with newborns, we'll have a baby playdate for an hour leading up to Tot Shabbat.
TOT SHABBAT
BABY PLAYDATE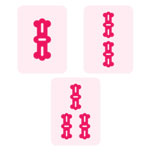 Wise Women presents
Mahj and More
Wednesday, June 5, July 10, August 7 | 1 p.m. | Udko Annex
Wise members and guests are invited to join other Wise Women for our monthly open play day: Mah Jongg, Canasta, Bridge or any other game you'd like! Groups or single players and all levels (beginners to experts) are welcome and encouraged! If you have a Mah Jongg set, please bring it along. Snacks and light refreshments will be served. This is a free event, we kindly ask for your RSVP.
RSVP HERE
Wise Alumni Paint and Sip Night
Wednesday, June 12 | 7 p.m.
This event is 18+ but you must be 21+ for cocktails.
It's time to have some fun and catch up with your old classmates! Enjoy drinks, appetizers, your buddies and besties, and a blank canvas as we paint together and reconnect. No artistic experience or talent required—in fact, we think that's better and somewhat more hilarious. Wear clothes you don't mind spilling watercolors on!
Cost: $36
REGISTER HERE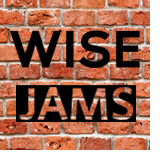 Wise Jams
Thursday, June 20 | 8 p.m.
Please join us for a night of music at Wise Jams with Rabbi Yoshi, David Kates, and fellow musicians from the Wise community. Are you an ace on the bass? Get your kicks on the sticks? Bring your axe, your sax, your vox, and your chops. We'll supply the mics, amps, sheet music, and a rockin' good time!
RSVP HERE
Adult March of the Living Trip with Rabbi Yoshi Zweiback and Rabbi Ron Stern
In April 2020, join Rabbi Yoshi Zweiback and Rabbi Ron Stern on the most iconic and unforgettable walk through the darkest time in Jewish history by participating in the Adult March of the Living. The group will visit some of the deeply significant locales in Poland including Krakow and Warsaw as well as the concentration camps in the vicinity. Encounter the amazing resurgence of Jewish life in Poland. Finally, the group will join thousands of high school students from across the globe who make an epic trek of freedom into Auschwitz concentration camp. Afterwards there, will be an optional add-on visit to Israel highlighting those experiences rarely open to basic tours: cultural experiences, regional tours, and complex political insights.
SIGNUP TO LEARN MORE
---
Stop by during our weekday hours or at Shabbat services:
Mon-Thurs | 2-4 p.m.
Friday | before and after services
Cant make it during our regular hours? Contact Gila at 310.889.2210.

Yahrzeits
We remember with love those who died in recent days and weeks:
Bea Dubman, Ken Gelber, Barbara Lynn Hoffman, Victoria Mehrian, Bernard Morgan, Shokrollah Sakhai, Paula Sanders
We observe the yahrzeits of:
Bertha Chamie Bloom*, Max Blumin*, Ruth Borun, Beverly Brody, Mort Caplan, Rosanna Crasnick*, Mary Cutler*, Carl N. Feiles*, Jerry Felmann*, George Fine, Irving Lawrence Freiman*, Jonathan Goldberg, Bessie Goodman*, Eugene Goodwein*, Andrew Bradley Greene, Israel Joelson, Harry Jones, Tolya Kantor, Rochelle Kasselman*, Gertrude Krasnow*, Gertrude Kretschmer*, Heinz Kretschmer*, Sanford Allen Leff *, Joan Lippman*, Sigfried Maas*, William J. Marenus, Stephanie Michelle Milkes*, Lila Otelsberg*, David Jordan Pianko, Florence Pine, Aaron Rogow*, Neil M. Rosenblatt*, Sarah Shapiro*, Eva Sheinhaus*, Gilbert Sheinhaus, Belle Giber Silver*, George Sookman*, Gussie Sterman, Ruth Teicher*, Louis Wilson*
*Designated on our memorial walls
Mazal Tov
Shehechianu Moment
Do you have a milestone birthday or anniversary approaching? We'd like to celebrate your special day on the bima during Friday evening Shabbat Services! Invite your family, join your Wise community, make it a "shehechianu moment" – a time to give thanks for life, health, and the blessings that enable you to reach this great moment in your life. Let us know by emailing Arlene Spiegelman or calling 310.889.2272 and she'll make sure to schedule a date that works for you. We'd love to share your celebration!
Michelle and Brad Ducorsky on their daughter Zoe Ducorsky becoming Bat Mitzvah.
Steve Wiseman on his son Alex Wiseman becoming Bar Mitzvah.
Condolences
We reach out as a community and offer our support and deepest sympathy to those among us who are mourning the loss of a loved one.
The family of Barbara Lynn Hoffman on her passing.
Rachel Morgan and David Paletz on the loss of Rachel's grandfather Bernard Morgan.
Tributes
We honor our loved ones, our family simchas, and our communal losses through charitable giving. To give in honor or in memory of a cherished family member or dear friend, please visit WiseLA.org/Giving.
 
 RABBI RON STERN DISCRETIONARY FUND
IN MEMORY OF:
Paula Sanders, by Stephen Kay and Susan Bloch–Kay
RABBI DAVID WOZNICA DISCRETIONARY FUND
IN MEMORY OF:
Aunt Beverly Brody, by Laurie Ackerman and Carly Ackerman-Canning
CANTOR NATHAN LAM DISCRETIONARY FUND
IN MEMORY OF:
Harry Jones by Sally and Donald Jones and Family
Stephanie Milkes, by Paul and Maureen Milkes
Tolya Kantor, by Michael and Marla Kantor
ANNUAL CAMPAIGN
IN MEMORY OF:
Harriett Joffee, by Nancy Levin
CENTER FOR JEWISH LIFE ANNUAL FUND
IN MEMORY OF:
David Jordan Pianko, by Robin and Ira Pianko
EARLY CHILDHOOD ANNUAL GIVING
IN MEMORY OF:
Gussie Sterman, by Anida Sterman and Carole Rosner
KASSAN SCHOLARSHIP FUND
IN HONOR OF:
Michael Kassan, for being inducted into the Advertising Hall of Fame, by Heidi and Albert Praw
METUKA BENJAMIN SCHOLARSHIP FUND
IN MEMORY OF:
Ruth Borun, by Ray Borun
IN HONOR OF:
Natalie Neymark's Bat Mitzvah, by Michele Zwillinger
The birth of Isaac Pablo Sussman, by Heidi and Albert Praw
SAM AND BEA DUBMAN SOVA FUND
IN MEMORY OF:
Bea Dubman by Michael Zeldin
Bea Dubman, by Michele Zwillinger
Bea Dubman, by Nahum and Alice Lainer
Sam Dubman, by Nahum and Alice Lainer
Bea Dubman, by Stephen P. Bernstein
SOCIAL JUSTICE FUND
IN MEMORY OF:
Paula Sanders, by Stephen Kay and Susan Bloch-Kay
WISE TIKKUN OLAM LEADERSHIP PROGRAM
IN MEMORY OF:
Lila Otelsberg, by Jerry, Scott, Emily, Charlotte, Finley and Parker Otelsberg, and Michelle and Eric Massi
WISE SCHOOL GENERATIONS FUND
IN MEMORY OF:
Jonathan Goldberg, by Linda & Philip Dembo & Rachel Goldberg
YAHRZEIT FUND
IN MEMORY OF:
Eva Sheinhaus, by Carol Sookman
George Fine, by Adena and William Frank
George Sookman, by Carol Sookman
Gilbert Sheinhaus, by Carol Sookman
Israel Joelson, by Alan, Yasmina, Rachel, and William Joelson
Mort Caplan, by Elinor, Howard, Matthew, and Andrea Caplan
William J. Marenus, by Margie Marenus

We appreciate our wonderful volunteers:
Nosh Volunteer:
Susan Firestone
Gift Shop Volunteers:
Terrie Baumann
Rochelle Fox
Lori Rubin
Carol Sookman

Have a great idea? Share it with us by submitting it to our online suggestion box.
SUGGESTIONS
Do you want to reach us? 
CONTACT LIST
Are you having a lifecycle event? Or would you like to be added to this email list? 
LET US KNOW
Would you like to get involved? Check out upcoming Temple and School events. 
VIEW CALENDAR




MEMBER
LOGIN
Stephen Wise Temple | 15500 Stephen S. Wise Drive | Los Angeles, CA 90077
Shabbat Shalom