The Past, Present, and Future of Religion
by Rabbi Josh Knobel
Even amidst progressive Jewish circles, the aura of devoutness associated with long-established religious communities is often applauded in reverent tones, suggesting an unspoken admiration for those who represent our past. When faced with the rapid changes presented by modernity, such esteem seems understandable; it represents a yearning for the simplicity and certainty afforded previous generations.
READ MORE
---
Odyssey of the Mind Teams Win Big in World Championships
Kol HaKavod to all three of our incredible Wise School Odyssey of the Mind teams! They have exemplified amazing teamwork throughout the entire experience of competing in regional and world finals. After competing against an average of seventy teams per problem the final results are in… here's how our awesome students fared!

3rd graders — 16th in the World

4th graders — 20th in the World

5th graders — 10th in the World
---
Wise Gift Shop To Undergo Transformation During Summer 2019
With deepest gratitude for the volunteers who have worked tirelessly towards its success over the years, Wise has decided to transform its present gift shop into an extension of the Sanctuary's lobby area to showcase Wise's storied past, present, and future. This new space will provide a welcoming atmosphere and accessible seating area for events occurring in our Sanctuary building. Select Judaica items will still be available for sale through the Wise offices and at holiday pop-up shops throughout the year — perfect for those seeking tallitot for Bar or Bat Mitzvah students; beautiful gifts for loved ones; or new ritual objects to enhance beloved family traditions. During this exciting but admittedly bittersweet transition time, we wish to extend our deepest thanks to Terrie Baumann, who has steered the direction of our gift shop and coordinated its many volunteers since the very beginning: Kol HaKavod, Terrie!
We look forward to showcasing our enhanced lobby space in the coming months.
This Week's Torah Portion:
Behukotai
Friday, May 31
6:15 p.m. | Shabbat Services | Plotkin Chapel
 Led by Rabbi Yoshi Zweiback, Rabbi Josh Knobel, Cantor Emma Lutz and Cantorial Student Sara Anderson
Watch live on Friday night: Facebook | WiseLA.org
Saturday, June 1
9 a.m. | Lay-led Torah Study | Chapel Study
10 a.m. | Shabbat Morning Services | Plotkin Chapel
 Led by Rabbi Ron Stern and Cantorial Student Sara Anderson
Next Week
Friday, June 7
6:15 p.m. | Shabbat Services | Plotkin Chapel
 Led by Rabbi Sari Laufer and Cantor Nathan Lam
Saturday, June 8
9 a.m. | Lay-led Torah Study | Chapel Study
10 a.m. | Shabbat Morning Services | Plotkin Chapel
 Led by Rabbi Ron Stern and Cantor Nathan Lam
7:30 p.m. | Shavuot: A Celebration of Creativity | Plotkin Chapel
Sunday, June 9
10 a.m. | Shavuot Services and Yizkor | Plotkin Chapel
 Led by Rabbi David Woznica and Cantor Emma Lutz.
Celebrate the gift of Torah with our morning services, which will include Yizkor to remember loved ones with kavod and surrounded by the warmth of our community.
Learning Opportunities with Clergy
Talmud Study with Rabbi Yoshi Zweiback: Wednesday, June 5 | 12 p.m. | Zeldin-Hershenson Hall
Bible Study with Rabbi Ron Stern: Monday, June 10 | 9 a.m. | Conference Room
Stop by during our weekday hours or at Shabbat services:
Mon-Thurs | 2-4 p.m.
Friday | before and after services
Cant make it during our regular hours? Contact Gila at 310.889.2210.

Kol HaKavod to Wise members Michael and Corie Koss, who recently co-chaired a luncheon for Birthright Israel's major donors. Charles Bronfman, a founder of Birthright, flew in for the event and Rabbi David Woznica conducted a dialogue with the renowned philanthropist.
Adult March of the Living Trip with Rabbi Yoshi Zweiback and Rabbi Ron Stern
In April 2020, join Rabbi Yoshi Zweiback and Rabbi Ron Stern on the most iconic and unforgettable walk through the darkest time in Jewish history by participating in the Adult March of the Living. The group will visit some of the deeply significant locales in Poland including Krakow and Warsaw as well as the concentration camps in the vicinity and will witness the amazing resurgence of Jewish life in Poland. Finally, the group will join thousands of high school students from across the globe in making an epic trek of freedom out of Auschwitz concentration camp. Afterwards, there will be an optional add-on visit to Israel highlighting those experiences rarely available on standard tours: cultural experiences, regional tours, and complex political conversations.
SIGNUP TO LEARN MORE

Special Baby Playdate with Rabbi Sari Laufer and Tot Shabbat
Saturday, June 1 | Parenting Center
Baby Playdate | 9 a.m. (12 months and younger)
Tot Shabbat | 10 a.m.
Babies and their parents are invited to join us on Saturday, June 1, for our Wise Baby Playdate with Rabbi Sari Laufer, featuring a special Parenting Center preview music class! Come eat, meet, and celebrate/commiserate on the joys of parenthood. Families are welcome to join us for Tot Shabbat afterwards.
BABY PLAYDATE
TOT SHABBAT
This is our last Baby Playdate of the year – we look forward to seeing you again in the new year. In the meantime, there are limited spaces available for our summer Parenting Center classes commencing June 17.
Center Theatre Group and Stephen Wise Temple present
Jewish Theatre: From God of Vengeance to Indecent
Monday, June 3 | 7 p.m. (Doors open at 6:30 p.m.)
Featuring Paula Vogel (pictured), Pulitzer Prize-winning playwright of Indecent; Miri Koral, Executive Director of the California Institute for Yiddish Culture and Language; and Shane Baker, Director of the Congress for Jewish Culture
In 1907, the Polish Jewish writer Sholem Asch premiered a groundbreaking piece of Yiddish theatre that would be produced around the world, get translated into English, stir hearts, change lives, and cause decades of controversy, including landing a troupe of Broadway actors in jail. The story of that play, God of Vengeance, is at the heart of the critically acclaimed Broadway hit Indecent, which won two Tony Awards and was nominated for Best Play. Where, how, and why did Asch create God of Vengeance, and how has it continued to reverberate for over a century? Why did it inspire Pulitzer Prize-winning playwright Paula Vogel to create a new work that celebrates klezmer music, the Yiddish language, and the power of art? Join us for a discussion of a century of Jewish theatre, from God of Vengeance to Indecent.
RSVP HERE
Use code: EVENT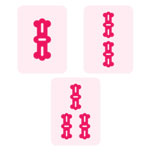 Wise Women presents
Mahj and More
Wednesdays, June 5, July 10, August 7 | 1 p.m. | Udko Annex
Wise members and guests are invited to join other Wise Women for our monthly open play day: Mah Jongg, Canasta, Bridge, or any other game you'd like! Groups or single players and all levels (beginners to experts) are welcome and encouraged! If you have a Mah Jongg set, please bring it along. Snacks and light refreshments will be served. While this is a free event, we kindly ask for your RSVP.
RSVP HERE
Shavuot: A Celebration of Creativity
Great Music, Great Art, Great Film
Saturday, June 8 | 7:30 p.m.
Following a brief worship service, we highlight the work of three talented members of our congregational community and learn about their creative processes and Judaic inspirations. Daniela Gesundheit is a vocalist, composer, and cantorial soloist. She has released three critically acclaimed records on Fire, Arts and Craft and we will enjoy her live performance. She is also a graduate of Wise School. Mario Muller paints exclusively with India ink on paper and his extraordinary work will be featured in the new Stephen Wise Temple Machzor. Mario is the Artist in Residence of our Wise community. Daniel Ben Ari, celebrated director, producer, and editor of powerful documentaries and national and international commercials will show highlights of his work in viral video, commercial, feature film, and documentary.
We are in for a treat. And… speaking of treats, we will, of course, conclude with an array of cheesecakes.
Lunch Bunch: Caring for the Stranger
Tuesday, June 18 | 5 p.m.
Help our Lunch Bunch care for the stranger by assembling lunches for residents at LA Family Housing's Valley Shelter. 
RSVP HERE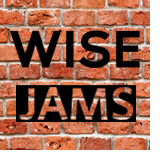 Wise Jams
Thursday, June 20 | 8 p.m.
Join us for a night of music at Wise Jams with Rabbi Yoshi, Maestro David Kates, and fellow musicians from the Wise community. Are you an ace on the bass? Get your kicks on the sticks? Bring your axe, your sax, your vox, and your chops. We'll supply the mics, amps, sheet music, and a rockin' good time!
RSVP HERE

Yahrzeits
We remember with love those who died in recent days and weeks:
Barbara Chester, Peggy Lassar Gross, Barbara Hoffman, Dr. Michael Mandell, Shokrollah Sakhai, Mansour Salamati
We observe the yahrzeits of:
Bertram John Allenstein, Jerry Arian*, Edith Baron*, Sandy S. Belloff*, Ignatz Buchbinder*, Berny Byrens*, Irving Clamage*, Jean Clamage*, Ellen Fay Cohen*, Aaron Elmore*, Fanchon (Fay) Firks*, Isadore "Friz" Freleng*, Florence Fuchs*, Leon Greenwald*, Leo J. Grosse*, Abraham Hecht*, Helen Jacobs*, Ronnie Kirshenbaum*, Louis J. Klarich*, Yetta Klein*, Stan Kottwitz, Sam Levin*, Amelia Simson Levy*, Jim Lewis*, Saree A. Milstein, Belle Perlstein*, Charles Plitt*, Harold Powell, David B. Rubin*, Herman Russ, Yetta Schneider*, Sara Ruth Schwartz*, Milton Schwartz*, May Shore, Edwin J. Sobel*, Geriann Somerman*, Morey J. Spivak*, Eghbal Tavakoli, Morris Tendler*, Rosa Trattner*, Rabbi Ernest Trattner*, Rena Selma Weintraub*, Paula Widawer*, Paula Williams
*Designated on our memorial walls
Mazal Tov
Shehechianu Moment
Do you have a milestone birthday or anniversary approaching? We'd like to celebrate your special day on the bima during Friday evening Shabbat Services! Invite your family, join your Wise community, make it a "shehechianu moment" – a time to give thanks for life, health, and the blessings that enable you to reach this great moment in your life. Let us know by emailing Arlene Spiegelman or calling 310.889.2272 and she'll make sure to schedule a date that works for you. We'd love to share your celebration!
Mazal Tov to:
Henry and Nilou Shahery on their son Tyler Shahery becoming Bar Mitzvah.
Randy Moss and Lori Sobel on their son Ryan Moss becoming Bar Mitzvah.
Condolences
We reach out as a community and offer our support and deepest sympathy to those among us who are mourning the loss of a loved one.
Elisa and Michael Schenkman on the loss of Elisa's mother Barbara Chester.
Ken Gross and Sharon Rowe and their family on the loss of Ken's mother Peggy Lassar Gross.
Tributes
We honor our loved ones, our family simchas, and our communal losses through charitable giving. To give in honor or in memory of a cherished family member or dear friend, please visit WiseLA.org/Giving.
 
RABBI RON STERN DISCRETIONARY FUND
IN MEMORY OF:
Harold Powell, by Selma Kurtzman & Debra Powell
Saree A. Milstein, by Marshall Glick, Marni Glick, and Heather Glick-Atalla
CANTOR NATHAN LAM DISCRETIONARY FUND
IN MEMORY OF:
David B. Rubin, by Debbie and Mike Gordon
AVI EFRAIM GESUNDHEIT FUND FOR MUSIC
IN MEMORY OF:
Paula Williams, by Cookie and Jerry Zack and Family
CLERGY GENERAL DONATION
IN MEMORY OF:
Bertram John Allenstein, by Barbara, Joel, and The Marcus Family
Morris Tendler, by Audri and Stan Tendler
JOSHUA A. LEVY SCHOLARSHIP FUND
IN MEMORY OF:
Peggy Lassar Gross, by Shelly and Don Levy
SAM AND BEA DUBMAN FOOD FOR SOVA FUND
IN MEMORY OF:
Bea Dubman, by Jane and David Bruen
SOL AND ESTHER SMITH LIBRARY FUND
IN MEMORY OF:
Jim Lewis, by Mark and Marcia Smith
WISE READERS TO LEADERS
IN MEMORY OF:
Bradley Sonnenberg, by Kim and Darryl Schall
WISE SCHOOL GENERATIONS ENDOWMENT
IN MEMORY OF:
May Shore, by Sussan and Michael Shore
Peggy Lassar Gross, by Glenn and Carin Freeman
Peggy Lassar Gross, by Janine and Rick Kolodny
WISE TIKKUN OLAM LEADERSHIP PROGRAM
IN MEMORY OF:
Herman Russ, by Caroline Russ and Family
YAHRZEIT FUND
IN MEMORY OF:
Stan Kottwitz, by the Sobel Family: Lisa, Bill, Juliet, and Amanda

We appreciate our wonderful volunteers:
Nosh Volunteer:
Susan Firestone
Gift Shop Volunteers:
Terrie Baumann
Rochelle Fox
Lori Rubin
Carol Sookman

Have a great idea? Share it with us by submitting it to our online suggestion box.
SUGGESTIONS
Do you want to reach us? 
CONTACT LIST
Are you having a lifecycle event? Or would you like to be added to this email list? 
LET US KNOW
Would you like to get involved? Check out upcoming Temple and School events. 
VIEW CALENDAR




MEMBER
LOGIN
Stephen Wise Temple | 15500 Stephen S. Wise Drive | Los Angeles, CA 90077
Shabbat Shalom