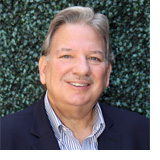 Great Teachings and Great Learning Opportunities
by Rabbi David Woznica
It is traditional to study the six chapters of Pirke Avot (Ethics of the Fathers) during the six-week period between the conclusion of Passover and the beginning of Shavuot.
Pirke Avot contains many aphorisms that have become well known to Jews, among them: "If I am not for myself who will be for me?  And if I am only for myself, who am I? And If not now, when? (1:14).", "Greet everyone with a cheerful face (1:15.)" and "You are not obligated to complete the work, but neither are you free to desist from it (2:21)."
This week I shared the following from Pirke Avot during the graduation ceremony of our Wise Melton School of Adult Jewish Learning; "Rabbi Meir said, "Anyone who engages in Torah study for its own sake merits many things; more so, the entire world is worthwhile for him alone (6:1)."  Rabbi Meir's teaching is particularly appropriate for this group as they regularly study Jewish texts.
READ MORE
Earlier this week, Wise Melton School students celebrated graduation. Mazal Tov to these committed lifelong learners!
Mazal Tov to Our Incoming 2019-20 Board of Directors
The Wise Board of Directors election results are in and we are excited to congratulate our newly-elected and reelected Board and Executive Committee members. Thank you to the hundreds of Wise members who cast their ballots and made their voices heard, ensuring that Wise will have another team of lay leaders helping to direct our community for the coming year and the years ahead.
Mazal Tov to our elected Executive Committee members Joyce Anderson, Steve Bram, Janine Kolodny, Rabin Pournazarian, Jeffrey Resnick, Jeremy Rosen, Victor Svilik, and Lori Tyberg.
Mazal Tov to our reelected Board members Andrew Berman, Carin Freeman, Daniel Heyman, Sally Jones, Jodi Kirkbride, AnnDee Levy, Shelly Levy, Farnaz Neman, Frank Ponder, and Michael Wachtell.
Mazal Tov to our new members of the Wise Board Dina Levy and Roya Melamed.
The Wise leadership wish to express deepest gratitude to Board members Katya Harunzade and Ginny Kahn, who are completing their terms at the end of June. Our community is stronger due to their commitment and service and we offer them our heartfelt thanks.
We also owe a debt of gratitude to the Wise Nominating Committee for their efforts in assembling a nomination slate that reflects our Wise values and our inclusive, diverse community. Each year the committee identifies and interviews a wide range of potential Board members so that each part of the Wise community is well represented. Thank you to Steven Fishman (chair), Joyce Anderson, Michelle Bader, Nasi Bamshad, Robert Glassman, Daniel Heyman, David Ickovics, Ira Pianko, Heidi Praw, Golareh Ramin, Jeffrey Resnick, Jeremy Rosen, Irene Smith, and Michael Wachtell.
On Friday, June 14, we will install our 2019-20 Board at our Shabbat Service. Please join us for this special evening that celebrates and thanks those that serve on our Board.
---
Stop by during our weekday hours or at Shabbat services:
Mon-Thurs | 2-4 p.m.
Friday | before and after services
Cant make it during our regular hours? Contact Gila at 310.889.2210.
This Week's Torah Portion:
Emor
Friday, May 17
6:15 p.m. | Shabbat Services – Confirmation | Sanctuary
Led by Rabbi Yoshi Zweiback, Cantor Nathan Lam, Rabbi David Woznica, Rabbi Ron Stern, Rabbi Sari Laufer, Rabbi Josh Knobel, and Cantor Emma Lutz
Watch live on Friday night: Facebook | WiseLA.org
Saturday, May 18
9 a.m. | Lay-led Torah Study | Chapel Study
10 a.m. | Shabbat Morning Services | Plotkin Chapel
Led by Rabbi Yoshi Zweiback and Cantor Paul Dorman
Next Week
Friday, May 24
6:15 p.m. | Shabbat Services | Sanctuary
Led by Rabbi Ron Stern and Cantor Emma Lutz
Saturday, May 25
9 a.m. | Lay-led Torah Study | Chapel Study
10 a.m. | Shabbat Morning Services | Plotkin Chapel
Led by Rabbi Josh Knobel and Cantor Paul Dorman
Learning Opportunities with Clergy
Talmud Study with Rabbi Yoshi Zweiback: Wednesday, May 22 | 12 p.m. | Udko Annex
Bible Study with Rabbi Ron Stern: Monday, May 27 | 9 a.m. | Conference Room

Kol HaKavod to artist Adrienne Adar, daughter of Wise members Arnon and Camille Adar, on her upcoming exhibit at Brooklyn Botanic Garden entitled Sonic Succulents: Plant Sounds and Vibrations. This exciting installation of living interactive sound artworks will be exhibited at the Garden from May to October 2019, encouraging visitors to engage with plants and nature, and to access the emerging arena of environmental art by listening and experiencing the musicality of plants. 
LEARN MORE
Opportunities to Visit with Cantor Lam While In Israel This Summer
Cantor Nathan Lam will be in Israel from June 25 to July 3. If you would like to meet up with him for coffee, a bite to eat, or just some conversation, please contact Clergy Assistant Terri Caplan and she will be happy to help schedule something.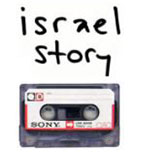 The Jewish Federation of Los Angeles and Stephen Wise Temple present
Israel Story Live
Thursday, May 16 | 7:30 p.m. | Katz Family Pavilion
In honor of Yom Haatzmaut, join us for a thrilling musical and visual performance of the popular Israeli podcast Israel Story. This live tour has traveled all over the country performing The Wall: A Look at the Barriers That Separate Us and Those That Bring Us Together, a uniquely poetic dive into real stories that illustrate Israel's diversity and interactions between its various communities.
REGISTER HERE
WTY presents
End of Year Party
Sunday, May 19 | 6:30 p.m. | Katz Family Pavilion
Hello Wise teens! Start your summer right by joining WTY at our End of Year Party! Come compete in our giant inflatable human-foosball game, check out our awesome activities, and spend time with all of our incredible Wise teens while enjoying In-N-Out and summer treats. All Wise teens are invited, you don't have to be a member to come — so invite your friends!
*WTY 2019-2020 Elections will be held May 19, from 5:30 – 6:30 p.m. (WTY members can vote and run!)
RSVP HERE
The Rise of Global Anti-Semitism: How We Can Respond
with Elan Carr, Special Envoy for Monitoring and Combating Antisemitism, in Dialogue with Rabbi Yoshi Zweiback
Sunday, May 19 | 7 p.m.
Elan S. Carr serves as the Special Envoy to Monitor and Combat Antisemitism. As Special Envoy, he advises the Secretary of State and is responsible for directing U.S. policies and projects aimed at countering antisemitism throughout the world. Special Envoy Carr served on the National Council of the American Israel Public Affairs Committee (AIPAC), he was a voting member of the Conference of Presidents of Major American Jewish Organizations, and he was a board member of Operation Gratitude. In the course of his work in the Jewish community, he has been a recognized leader in the fight against antisemitism on U.S. college campuses and around the world. Please join us for a very important and special discussion between Special Envoy Carr and Rabbi Yoshi Zweiback.
RSVP HERE
Stephen Wise Temple, Israel Policy Forum, and ADL present
Across the Generational Divide: Examining the Past, Present and Future of Israel Engagement
Tuesday, May 21 | 7 p.m.
This program, part of the nationwide "Across the Divide" series, is designed to showcase a constructive dialogue about Israel across the generational, political, and denominational divides within the American Jewish community. The panel, moderated by Rob Eshman (former Editor in Chief, the Jewish Journal), will feature Batya Ungar-Sargon (Opinion editor, Forward), Yair Rosenberg (Senior Writer, Tablet Magazine), and Tabby Rafael (Co-Founder, 30 Years After). Rabbi Yoshi Zweiback will offer additional remarks.
REGISTER HERE
Housing the Homeless:
Dinner with Tommy Newman, Director of Public Affairs for the United Way
Friday, May 24 | 7:30 p.m.
Join Tommy Newman, Director of Public Affairs for the United Way's "Everyone In" campaign for a Shabbat dinner to discuss the United Way's role as the coordinator of L.A.'s comprehensive response to homelessness. These initiatives include prevention strategies, support for subsidized housing, construction of affordable housing, bridge and permanent supportive housing, and management of services for the homeless. This is the most important step that moves L.A. towards a coordinated and comprehensive approach to dealing with housing for the homeless in the community.
RSVP HERE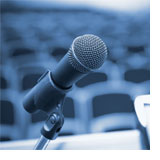 Wise Guys presents…Conversations
Man Up, Defining Jewish Masculinity for the 21st Century
Thursday, May 30 | 7:30 p.m.
Join Rabbi Josh Knobel for this pivotal entry in a series of conversations designed for modern Jews. "Man Up" will explore how Jewish men can turn the tide against a culture of sexual harassment and assault that has left far too many women in our world at risk of abuse and exploitation. Discover how to acknowledge and combat misogyny without compromising your manhood, how to be woke without mansplaining, and how to raise empowered, feminist, Jewish men for the 21st century.
People of all genders are invited to enrich this meaningful conversation.
REGISTER HERE
Tot Shabbat and Baby Playdate
Saturday, June 1 
Baby Playdate | 9 a.m. (12 months and younger)
Tot Shabbat | 10 a.m.
Gather together with our community for a festive service! Our Clergy and song leaders lead our music- and story-filled service that introduces the youngest members of our community to the joy of Shabbat. Parents and grandparents will love it too!  Special for parents with newborns, we'll have a baby playdate for an hour leading up to Tot Shabbat.
TOT SHABBAT
BABY PLAYDATE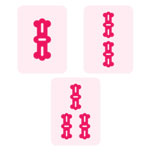 Wise Women presents
Mahj and More
Wednesday, June 5, July 10, August 7 | 1 p.m. | Udko Annex
Wise members and guests are invited to join other Wise Women for our monthly open play day: Mah Jongg, Canasta, Bridge or any other game you'd like! Groups or single players and all levels (beginners to experts) are welcome and encouraged! If you have a Mah Jongg set, please bring it along. Snacks and light refreshments will be served. This is a free event, we kindly ask for your RSVP.
RSVP HERE
Shavuot: A Celebration of Creativity
Saturday, June 8 | 7:30 p.m.
In honor of Shavuot, join your Wise community for an evening highlighting the creativity of three Wise members. Singer-songwriter Daniela Gesundheit and Wise artist-in-residence Mario M. Muller will sit down with our clergy for frank discussions about their work and their creative process. 
Followed by a cheesecake dessert reception. 
LISTEN TO MUSIC BY DANIELA GESUNDHEIT 
VIEW MARIO M. MULLER'S ARTWORK 
Wise Alumni Paint and Sip Night
Wednesday, June 12 | 7 p.m.
This event is 18+ but you must be 21+ for cocktails.
It's time to have some fun and catch up with your old classmates! Enjoy drinks, appetizers, your buddies and besties, and a blank canvas as we paint together and reconnect. No artistic experience or talent required—in fact, we think that's better and somewhat more hilarious. Wear clothes you don't mind spilling watercolors on!
Cost: $36
REGISTER HERE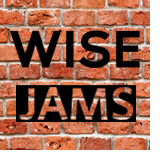 Wise Jams
Thursday, June 20 | 8 p.m.
Please join us for a night of music at Wise Jams with Rabbi Yoshi, David Kates, and fellow musicians from the Wise community. Are you an ace on the bass? Get your kicks on the sticks? Bring your axe, your sax, your vox, and your chops. We'll supply the mics, amps, sheet music, and a rockin' good time!
RSVP HERE
Adult March of the Living Trip with Rabbi Yoshi Zweiback and Rabbi Ron Stern
In April 2020, join Rabbi Yoshi Zweiback and Rabbi Ron Stern on the most iconic and unforgettable walk through the darkest time in Jewish history by participating in the Adult March of the Living. The group will visit some of the deeply significant locales in Poland including Krakow and Warsaw as well as the concentration camps in the vicinity. Encounter the amazing resurgence of Jewish life in Poland. Finally, the group will join thousands of high school students from across the globe who make an epic trek of freedom into Auschwitz concentration camp. Afterwards there, will be an optional add-on visit to Israel highlighting those experiences rarely open to basic tours: cultural experiences, regional tours, and complex political insights.
SIGNUP TO LEARN MORE

Yahrzeits
We remember with love those who died in recent days and weeks:
Kenneth Gelber, Barbara Hoffman, Michael Mandell, Victoria Mehrian, Mansour Salamati, Shokrollah Sakhai, Paula Sanders
We observe the yahrzeits of:
Roya Arastoozadeh*, Yetta Baggin, Louis Berkman*, Frieda Berlinger*, Ben H. Brown*, Arthur Oscar Dryer*, Harriet Ellman*, Ernest A. Goldenfeld, Bernard Saul Good*, Hilda Harris*, Abraham Hecht*, Leonard N. Hecht, Max Lam*, Fannie Lee Levin*, Lynton Basil Levin, Frieda Levine, Edythe Levy*, Ida Lipschitz*, Morris Lutin, Dorelle S. Lyons*, Henrietta S. Lyons, I. Oscar Makowsky, Simpson Marcus, Marion Margolis, Hildegard Pinkus*, Rose Rogers*, Wendy Demain Safran*, Dorothy Siegel, Richard Dennis Silver*, Louis M. Snyder, Rose Spector*, Max Suponitsky*, Faye Suponitsky*, Pearl Winard, Harold Winard, Steve Winard
*Designated on our memorial walls
Mazal Tov
Shehechianu Moment
Do you have a milestone birthday or anniversary approaching? We'd like to celebrate your special day on the bima during Friday evening Shabbat Services! Invite your family, join your Wise community, make it a "shehechianu moment" – a time to give thanks for life, health, and the blessings that enable you to reach this great moment in your life. Let us know by emailing Arlene Spiegelman or calling 310.889.2272 and she'll make sure to schedule a date that works for you. We'd love to share your celebration!
Albert and Ellie Cohen on their son Michael Cohen becoming Bar Mitzvah.
Michael Runyan and Alexis Berman on the birth of their son Ryan Joseph Runyan. Mazal Tov also to proud grandparents Paul and Suzanne Berman.
Condolences
We reach out as a community and offer our support and deepest sympathy to those among us who are mourning the loss of a loved one.
Louise Mandell on the loss of her husband Dr. Michael Mandell.
Afshin and Pantea Salamati on the loss of Afshin's father Mansour Salamati.
Tributes
We honor our loved ones, our family simchas, and our communal losses through charitable giving. To give in honor or in memory of a cherished family member or dear friend, please visit WiseLA.org/Giving.
 
RABBI YOSHI ZWEIBACK DISCRETIONARY FUND
IN MEMORY OF:
Louis M. Snyder, by Norman L. Epstein
RABBI RON STERN DISCRETIONARY FUND
IN MEMORY OF:
Yetta Baggin, by Sally and Marty Levine
RABBI JOSHUA KNOBEL DISCRETIONARY FUND
IN MEMORY OF:
Ernest A. Goldenfeld, by Marcia and Barry Maiten
RABBI SARI LAUFER DISCRETIONARY FUND
IN HONOR OF:
Rabbi Laufer, for creating a beautiful, personalized, and meaningful wedding ceremony for Hayley and Eric Levy, by Janice Levy
ANNUAL CAMPAIGN
IN MEMORY OF:
Hildegard Pinkus, by Frank Pinkus
CLERGY GENERAL FUND
IN MEMORY OF:
Morris Lutin, by Evy and Marty Lutin
Simpson Marcus, by Barbara, Joel, and The Marcus Family
DIENER AND KADNER FAMILIES LIBRARY FUND
IN MEMORY OF:
Dorelle Lyons, and Henrietta S. Lyons, by Sid Lyons
EARLY CHILDHOOD ANNUAL GIVING
IN MEMORY OF:
I. Oscar Makowsky, by Louise, Gene, and Ivana Bramson
JOSHUA A. LEVY SCHOLARSHIP FUND
IN MEMORY OF:
Michael Mandell, by Shelly and Don Levy
IN HONOR OF:
Sheila Rosenberg, by Shelly and Don Levy
MELTON SCHOOL
IN MEMORY OF:
Michael Mandell, by Lana Sternberg
Michael Mandell, by Roberta and Kenneth Lloyd
IN HONOR OF:
Linda Bulmash, by Roberta and Kenneth Lloyd
SAM AND BEA DUBMAN SOVA FUND
IN MEMORY OF:
Bea Dubman, by Helene and Joyce Neu
Bea Dubman, by Janet Neu
IN HONOR OF:
Janine Kolodny, with thanks for a special day honoring Jake and Derek, by Bruce & Susie Goren
SOL AND ESTHER SMITH LIBRARY FUND
IN HONOR OF:
Dorothy Cohen, by Ronald Shipp
WISE SCHOOL GENERATIONS ENDOWMENT
IN HONOR OF:
Janine Kolodny, with thanks for a special day honoring Jake and Derek, by Bruce & Susie Goren
MAZAL TOV TO:
Paul and Suzanne Berman on their new grandson, Ryan Joseph Runyan, by Janine and Richard Kolodny
WISE WOMEN DONATIONS
IN HONOR OF:
Debbie Liebert, by Susie & Bruce Goren
YAHRZEIT FUND
IN MEMORY OF:
Dorothy Siegel, by Renee and Robert Siragusa
Frieda Levine, by Sally and Martin Levine
Pearl and Harold Winard, by Bobbi and Joel Scherr
Steve Winard, by Bobbi and Joel Scherr
Yetta Baggin, by Sally and Marty Levine

We appreciate our wonderful volunteers:
Nosh Volunteer:
Susan Firestone
Gift Shop Volunteers:
Terrie Baumann
Rochelle Fox
Lori Rubin
Carol Sookman

Have a great idea? Share it with us by submitting it to our online suggestion box.
SUGGESTIONS
Do you want to reach us? 
CONTACT LIST
Are you having a lifecycle event? Or would you like to be added to this email list? 
LET US KNOW
Would you like to get involved? Check out upcoming Temple and School events. 
VIEW CALENDAR




MEMBER
LOGIN
Stephen Wise Temple | 15500 Stephen S. Wise Drive | Los Angeles, CA 90077
Shabbat Shalom