The proverb, "Every cloud has a silver lining," is taken from a poem written by John Milton in 1634. In it, the great English poet and author of Paradise Lost, writes: "Was I deceived, or did a sable [black] cloud/Turn forth her silver lining on the night?"
Milton knew about dark clouds. During his lifetime, he witnessed the horrors of civil war and suffered great personal losses, including the early death of his wife.
We, too, know about dark clouds. We, too, collectively and personally, understand how challenging life can be.
And we, too, know about silver linings. Here's one I experienced just yesterday: stuck at home, Jacqueline and I played board games with our daughters late into the evening. We found comfort, joy, and even laughter in this dark moment for our nation and our world.
Every cloud has a silver lining. Can you find it? Can you see it? Can you celebrate it?
— Rabbi Yoshi Zweiback
We want to hear about your "silver linings!" View this kavanah on Facebook and post your answers in the comments. Share your stories with us there.
Wise's Center for Jewish Life has been programming intellectually stimulating evenings with movers, shakers, and thought-leaders for well over a decade. Rabbi David Woznica has brought an impressive and diverse array of speakers together for lectures, dialogues, and panel discussions. We have recently posted this year's dialogues  with Obama White House Speechwriter Sarah Hurwitz and with author Yousef Bashir.
Watch our web site for regular updates as we roll out videos from some of our favorite past events!
This schedule is subject to change. Make sure that you join our Facebook page for instant notifications when we go live and bookmark WiseLA.org/Online as well.
Weekdays
12 p.m. | Torah Portion Study with Rabbi Stern (except Wednesdays) | Join Session
2 p.m. | Daily 10-Minute Teaching with Wise Clergy | Watch Live
4 p.m. | Live Mi Shebeirach (Fridays and Saturdays will be during services) | Watch Live
Sundays–Wednesdays
8:30 a.m. | Daily Morning Blessings | Watch Live
Mondays
9 a.m. | Bible Study with Rabbi Ron Stern | Join Session
Wednesdays
12 p.m. | Talmud Study with Rabbi Yoshi | Join Session
Thursdays
10 a.m. | Book of Life Project with Rabbi Yoshi | Register
Friday, March 20
5:45 p.m. | Candle Lighting | Join Session
6:15 p.m. | Shabbat Services | Watch on Facebook
This Week's Torah Portion: Vayak'heil – P'kudei
Saturday, March 21
9 a.m. | Torah Study | Join Session
Connecting to Wise for Support
Wise has set up an email address for those in need of support or who are willing to offer support to others. Please feel free to email us if you are in need and our task force will work with you. We are also seeking ways in which you'd like to help others.
EMAIL COVID SUPPORT
Mental and Emotional Health
Are you a mental health professional? Might you be interested in offering your support to members of our community? As the pandemic continues it's likely that people will feel extremely isolated, anxious, overwhelmed with the challenges of parenting, and so on. If you would be willing to make yourself available to our support network, please contact Rabbi Ron Stern.
EMAIL RABBI STERN
We remember with love those who died in recent days and weeks:
Jerry Joseph, Ralph Loeff, Gretchen Plotkin, Arastou Saleh, Monique Senin, Albert Solnit, Barbara Catch Solnit
We observe the yahrzeits of:
Hinda Aler*, David Alhadeff, Michael Aratow*, Hannah Leh Baumgarten*, Jack Berg*, Vera Berrin*, Morad Chaman, Jean Chernow, Harriet Cohen, Robert Cohen, Harvey K. Cousens*, Kate Federman*, Bernard Fond*, Aron Gak*, Oscar Ginsburg*, Jonathan (Jack) Goffman*, Herbert Goldberg, Dr. Joseph Goldfarb*, Mel Green, Bertha Gutman*, Celia Klein, Ann Kowan, Debbie Krasne*, Harold Kreisberg, Cheryl Diane Kurtzman*, Louis Lerner*, Irving H. Levin*, Faye Levitt*, Elliott David Lokitz*, Gertrude Maier*, Mildred Niver Marzell*, Darlene Hersh Miller*, Leanore Ziv Miller*, Benjamin Morris*, Etty Morris*, Ira Norris*, Ernst Pinkus*, Allegra Pitson*, Florence D. Ravins*, Russell Rosen*, Herbert Rosenberg, Sally Rosenthal*, Edward Rothenberg*, Daniel Rubinstein*, Mollyann Schroeder, Gilbert Sheinhaus, Diane Joy Silver *, Sol Silverman*, Sam Snookal*, Mollie Snookal*, George Sookman*, Maurice Storch*, Joseph Tushinsky*, Adele Weiner, Henry Albert Weiss*, Dr. David Wine*, David A. Winston, Anna Ziskrout*
*Designated on our memorial walls
We reach out as a community and offer our support and deepest sympathy:
Gary and Julie Solnit on the loss of Gary's mother Barbara Catch Solnit
Jennifer and Marshall Cole on the birth of their child Margaux Cole
If you have a birth, wedding, or milestone birthday you would like to share with the Wise community, please email us at EyesOnWise@WiseLA.org.
To schedule a Shabbat blessing or special reception in honor of a simcha, contact Arlene Spiegelman at 310.889.2272.
We honor our loved ones, our family simchas, and our communal losses through charitable giving. To give in honor or in memory of a cherished family member or dear friend, please visit WiseLA.org/Giving.
RABBI YOSHI ZWEIBACK DISCRETIONARY FUND
IN MEMORY OF
Jean Chernow, by Eli and Arlene Chernow
RABBI ELI HERSCHER DISCRETIONARY FUND
IN MEMORY OF
Dr. Mark L Karp MD, by Doreen, Donald, and the Nortman Family
RABBI RON STERN DISCRETIONARY FUND
IN MEMORY OF
Mollyann Schroeder, by Charles Schroeder and Family
Cheryl Kurtzman, by Selma Kurtzman and Family
CANTOR NATHAN LAM
IN HONOR OF
Cantor Nathan Lam, by Rosalind Joseph
IN MEMORY OF
Alegra Pitson, by Jack and Miriam Pitson and Family
CANTOR EMMA LUTZ DISCRETIONARY FUND
IN HONOR OF
Cantor Emma Lutz, by Allan and Adriane Morrison
CENTER FOR JEWISH LIFE
IN MEMORY OF
Gretchen Plotkin, by Susie and Bruce Goren
Gretchen Plotkin, by Joyce Rangen
Gretchen Plotkin, by Penny and Mark Berns
MELTON SCHOOL FUND
IN HONOR OF
Rabbi Karen Strok, by Michael Steinberg and Eve Kurtin Steinberg
Rabbi Karen Strok, by Edward and Deena Nahmias
MITCH SHAMES SCHOLARSHIP FUND
IN MEMORY OF
Mollie Snookal and Sam Snookal, by Julie and Brad Shames, Rachel and Gabe Waterman, Emma and Charlotte, Sam and Evan Weisberger and Greg Shames
SOL AND ESTHER SMITH LIBRARY FUND
IN MEMORY OF
Adele Wiener, by Jill Kaufman
SOCIAL JUSTICE FUND
IN MEMORY OF
Gretchen Plotkin, by Liz and Jeff Koppelman
Ira Norris, by Nancy Norris and Family
WISE READERS TO LEADERS
IN MEMORY OF
Mel Green, Robert Cohen and Harriet Cohen, by Laurie Bird and Family
YAHRZEIT FUND
IN MEMORY OF
David A. Winston and Herbert Rosenberg, by Sheila Rosenberg
Harold Kreisberg, by Robert Kreisberg
Hinda Adler, by The Adler Family
Ernst Pinkus, by The Pinkus Family
Gilbert Sheinhaus and George Sookman, by Carol Sookman
Bernard Fond, by Richard and Barbara Ackerman
David Alhadeff, by Sylvia Ward
Celia Klein, by Eleanor Goodwein
Debbie Krasne, by Marilyn and David Williams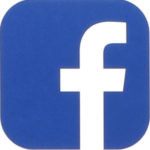 Stephen Wise Temple | 15500 Stephen S. Wise Drive | Los Angeles, CA 90077
Shabbat Shalom