Stephen Wise Temple and Wise School Response to COVID-19
Stay updated at WiseLA.org/COVID19Response and Wise-School.org/COVID19Response
As part of our commitment to the safety of our congregants, our leadership team continues to meet twice daily to discuss updates to policies and procedures in response to the spread of COVID-19 in Los Angeles. As per our notification to the Wise community on Wednesday, Wise learned that a parent in our school community is likely to be diagnosed with COVID-19. Although the CDC only mandates school closures in response to confirmed illnesses among students, we have chosen to dismiss students from regularly scheduled Wise School classes as of today.
For more information regarding postponement, alteration, or cancellation of scheduled Wise community events, please follow our COVID-19 response sites, which will be frequently updated. Remember that Friday nights are always streamed online and we are working to put more worship and study opportunities online. We encourage all our members to take appropriate precautions to safeguard themselves and their families from harm. If you are not feeling well, we urge you to seek medical attention and remain safely away from others.
Please remember that, even as we gather less often in physical spaces in response to the spread of COVID-19, you remain part of a loving and caring community concerned for your spiritual, emotional, and physical well-being. Should you or a family member experience any illness, injury, loss, or concern, please reach out to us at WiseHearts@WiseLA.org. Your family at Wise remains here to support you.
---
Virtual Shabbat Services — Friday, March 13 at 6:15 p.m.
This week, we will not hold public Shabbat services on our campus but that doesn't mean you can't experience the joy and comfort of your Wise community! Please join us virtually via Facebook Live or on our web site as we welcome Shabbat; say prayers for healing and for our first responders; and celebrate the Jewish tradition that sustains us throughout even the most trying times.
---
A Jewish Guide to Coronavirus
by Rabbi Yoshi Zweiback
It was one of those parenting moments you just have to savor. My wife had a work commitment and my daughters said, "Hey Abba, let's go out to dinner — just the three of us!"
We thought it would be nice to go to a new place so we went to the Yelp site and searched for the best new restaurants in our neighborhood. We found a restaurant with excellent reviews. I figured we should make a reservation.
We arrived a few minutes late and I was worried they'd given away our table.
It turned out there was no need to worry: We were the only people in the entire restaurant.
"It's the coronavirus," the hostess said. "People are staying away."
It's happening all over the world.

---
Newest Episode of Search for Meaning: Rabbi Yoshi Chats with Author Marra Gad
In her recent memoir The Color of Love, author Marra Gad reflects on her upbringing as a mixed-race Jewish girl in Chicago, frankly addressing the hurt and stigmas cast upon her while also depicting the joy and love she has found in her Jewish faith. In this episode of Search for Meaning, Marra speaks with Rabbi Yoshi about the challenge of overcoming our implicit biases and perceived differences; the changing nature of racism and bigotry; and their hopes for a better, more connected Jewish community that welcomes and includes Jews of all backgrounds.
This Week's Torah Portion: Ki Tisa
THE FOLLOWING SERVICES WILL BE HELD ONLINE ONLY
Friday, March 13
8:30 a.m. | Wise School Virtual Shabbat | Facebook Live
10:15 a.m. | Early Childhood Virtual Shabbat | Facebook Live
6:15 p.m. | Soulful Shabbat Service | Online Only
Watch live on Friday night: Facebook | WiseLA.org
Saturday, March 14
9 a.m. | Torah Study | Online Only
10 a.m. | TBA | visit our web site for more information
During these challenging times, Wise understands that many in our community are searching for healing—of the body, of the spirit, of the heart, and of the soul. We offer this prayer, Heal Us Now, from our High Holy Days services. In the coming days you will see more opportunities for online worship, study, and connection. Keep watching our web site for updates.
For the coming week, the following events are postponed.
We will keep you informed as we assess when it would be best to reschedule these programs:
Virtual Shabbat Services — Friday, March 13 at 6:15 p.m.

This week, we will not hold public Shabbat services on our campus but that doesn't mean you can't experience the joy and comfort of your Wise community! Please join us virtually via Facebook Live or on our web site as we welcome Shabbat; say prayers for healing and for our first responders; and celebrate the Jewish tradition that sustains us throughout even the most trying times.

Sunday Lunch Bunch (3/15)

WTY Maccabia (3/15)

Men, Marriage, and Masculinity with Jeffrey Marsh (3/17)

Religious School Open House (3/22)

Religious School Shabbat (3/27)
For the time being, the following events will be held online only. Instructions on how to join online are below:
Wednesday Talmud Study with Rabbi Yoshi

Wed, 3/18, 12 p.m.

Join Zoom Meeting
Meeting ID: 661 609 214
Password: 008571

Call-in number: 669.900.9128

Monday biweekly Bible Study with Rabbi Stern

Wise Melton School

Classes will be held online. Registered students should contact Melton@WiseLA.org for further information.

Unless otherwise noted, the following events are currently going on as planned, however we urge you to visit
www.WiseLA.org/COVID19Response
for the most up-to-date information on alterations to events and services.
Tot Shabbat and Baby Playdate
10 a.m. | Wise Woods
Saturday, April 4
Saturday, May 2
Gather together with our community for a festive Tot Shabbat service! Our Clergy and song leaders lead our music and story-filled service that introduces the youngest members of our community to the joy of Shabbat. Parents and grandparents will love it too!
Babies (0-12 months) and their parents are invited to join us for a special Baby Playdate for an hour leading up to Tot Shabbat. Come eat, meet and celebrate/commiserate the joys of new parenthood!
REGISTER FOR BABY PLAYDATE
REGISTER FOR TOT SHABBAT
---
Jewish World Watch Walk to End Genocide
Sunday, April 26 | Pan Pacific Park
Registration 9:30 a.m.; Program 10 a.m.
In addition to the traditional Walk to End Genocide, this year there will be exciting new activities for the whole family! New interactive games that offer enhanced learning opportunities, expanded food offerings, a diverse marketplace, ways to advocate for survivors, and much more. Please register for the WISE WALKS team when you sign up to show that the Wise community will not stand idly by. Join others from around the city to raise awareness about worldwide genocide and how we can all have an impact on ending it.
---
SAVE THE DATE
Wise Readers to Leaders Annual Fundraiser
Sunday, May 31 | 5 p.m.
Join Wise Readers to Leaders for a wine tasting with paired hors d'oeuvres and a silent auction to benefit our program that provides literacy assistance and supplemental learning to hundreds of LAUSD students. To learn more, contact Wise Readers to Leaders at WRTL@WiseLA.org.
Wise Guys present
Feast of the Firstborn
Wednesday, April 8 | 7:30 a.m.
Please join Cantor Lam and your fellow Wise Guys for prayer, study, celebration and a feast! Since antiquity, firstborn children in Jewish families have fasted from sunrise to sunset on the day prior to the first Passover seder. The fast, first recorded in the Babylonian Talmud, represents an expression of gratitude for being spared from the tenth plague upon Egypt. In modern times, few Jews observe the fast, as most firstborn children instead choose to attend an obligatory feast. This practice, also from Talmudic times, teaches that Jews must break a fast in order to celebrate certain significant joys for the community, including the conclusion of study of a tractate of Talmud.
---
Passover Festival Services
Friday, April 9 | 10 a.m.
Led by Cantor Emma Lutz and Cantor Paul Dorman
To open our Passover festival, we will invite our current Bat and Bar Mitzvah students to the bimah to help lead our service. Join us for a musical morning to celebrate the start of Pesach.
---
SAVE THE DATE
Passover Second Night Seder
Thursday, April 9 | 6 p.m.
Led by Rabbi Ron Stern and Cantor Emma Lutz
Join together as one community to celebrate the Jewish festival of freedom. We are preparing a spectacular Seder that will include an uplifting celebration of learning, joyful music, memorable experiences for children and adults, as well as a complete Kosher-for-Passover dinner. Together we'll create wonderful memories with family and friends.
---
Passover Closing and Yizkor Services
Wednesday, April 15 | 10 a.m.
Led by Rabbi Yoshi Zweiback
---
Passover Tikkun Olam
SOVA Food Drive
Provide SOVA with non-perishable items for Passover including matzah, gefilte fish, macaroons, matzah meal, and canned soup. SOVA will also accept regular non-perishable goods including tuna, peanut butter, canned beans, canned vegetables, and canned fruit which they are always in need of. All are welcome to bring their own donations to the Wise campus to support those in need!
SOVA Markets
Friday, March 27
Be sure to visit the Wise Sova Markets on Nahmias Plaza or in the Witzman play yard on Friday, March 27 (hours coincide with morning drop-off and afternoon carpool). There you can watch your giving capacity stretch further as your $5, $10, or $20 SOVA donations allow our partners to purchase needed items in bulk, serving many more clients in our community. Learn more by emailing TikkunOlam@WiseLA.org.
IsraAID
During Passover, we recognize those in need around the world. Our partner IsraAID is an Israel-based humanitarian organization that responds to worldwide emergencies, providing much-needed disaster relief via funds and supplies. Registrants for the Second Night Passover Seder are encouraged to make a contribution to IsraAID when signing up. You may also make a direct contribution at IsraAID.org.
We remember with love those who died in recent days and weeks:
Jerry Joseph, Harris Kruger, Ralph Loeff, Gretchen Plotkin, Arastou Saleh, Monique Senin, Albert Solnit
We
observe the yahrzeits of
:
Fran Beiser*, Jean Berg *, Max Blatt*, Birdie (Bertha) Blatt*, Michael Brick, Barry Byrens*, Jean Chernow, Selma Dolgen, Ann S. Epstein, Eugene Field*, Neil Fischer*, Bernard Fond*, Louis Richard Friedman*, Louis Fuchs*, Fannie Gesundheit*, Janice Gram*, William Groskopf*, Julian Grund*, Cindy Harris, Joseph Herscher*, Mamie Hoffman, Francine P. Kaplan*, Anne H. Kusnitz*, Bernard Levine*, Jerome Harold Levy, Lillian Levy, Marvin Jerome Lovick*, Albert Marshall*, Tillie Oberman*, Lillian Orchow*, Samuel Dean Robbins*, Batya Geffen Sandler*, Rita Scapa*, Martin Seehoff, Nathan Shapell, Enayat Shenassa, Rita M. Shubb, Hy Shulman*, Dr. Jeremy A. Sigmond*, Sarah Slan*, Vicki Suchin, Samuel Sussman*, Dorothy L. Williams*, Mordechai Woskoboynik*, Rahim Yaghoubian
*Designated on our memorial walls
We reach out as a community and offer our support and deepest sympathy:
Christine and Robert Kuskin on the loss of Christine's mother Monique Senin
Lorraine Loeff on the loss of her husband Ralph
Daniel Plotkin on the loss of his wife Gretchen
If you have a birth, wedding, or milestone birthday you would like to share with the Wise community, please email us at EyesOnWise@WiseLA.org.
To schedule a Shabbat blessing or special reception in honor of a simcha, contact Arlene Spiegelman at 310.889.2272.
We honor our loved ones, our family simchas, and our communal losses through charitable giving. To give in honor or in memory of a cherished family member or dear friend, please visit WiseLA.org/Giving.
RABBI YOSHI ZWEIBACK DISCRETIONARY FUND
IN MEMORY OF
Jerry Joseph, by Carole Markoff
Jean Chernow, by Eli and Arlene Chernow
Ann S. Epstein, by Norm Epstein and Family
RABBI ELI HERSCHER DISCRETIONARY FUND
IN MEMORY OF
Jerry Joseph, by Bobbi and Hal Delevie
RABBI RON STERN DISCRETIONARY FUND
IN MEMORY OF
Gretchen Plotkin, by Rick and Jodi Kirkbride
Rahim Yaghoubian, by Terry, Mayer, and Nathan Akhtarzad, Nora Amin and Jack Amin and Family
CANTOR NATHAN LAM DISCRETIONARY FUND
IN HONOR OF
Cantor Nathan Lam, by Pearl and Rick Sires and Family
CANTOR EMMA LUTZ DISCRETIONARY FUND
IN HONOR OF
Cantor Emma Lutz and Rabbi Adam Lutz, on the birth of their daughter, Ruby Mira Lutz, by Eileen and Bryan Kravetz
AARON MILKEN CENTER
IN MEMORY OF
Gretchen Plotkin, love Janine and Rick Kolodny
JOSHUA A. LEVY SCHOLARSHIP FUND
IN MEMORY OF
Lillian Levy, by Don and Shelly Levy and Family
LIFELONG LEARNING FUND
IN MEMORY OF
Gretchen Plotkin, by Penny and Mark Berns
MELTON SCHOOL FUND
IN MEMORY OF
Enayat Shenassa, by Behnam Sharona, Yasmin, Camille, and Nathan Shenassa
METUKA BENJAMIN SCHOLARSHIP FUND
IN MEMORY OF
Nathan Shapell, by Vera and Paul Guerin
WISE GENERATIONS ENDOWMENT
IN MEMORY OF
Gretchen Plotkin, by Vicki and Alan Rotstein
WISE READERS TO LEADERS
MAZAL TOV TO
Michelle and Eric Massi on the birth of their child, Logan Benjamin Massi, grandchild of Gerald Otelsberg and Ilana and Bob Massi, by Carol and Ed Horowitz
IN MEMORY OF
Dorothy Williams, by Sunny Caine
Rita M. Shubb, by Carol and Ed Horowitz
WISE WOMEN FUND
IN MEMORY OF
Gretchen Plotkin, by Irene and Yoni Boujo
YAHRZEIT FUND
IN MEMORY OF
Fran Beiser, by Stuart and Sandra Newmark
Mamie Hoffman, by Karen Entous
Selma Dolgen, by the Dolgen Family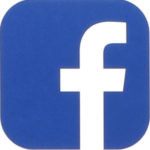 Stephen Wise Temple | 15500 Stephen S. Wise Drive | Los Angeles, CA 90077
Shabbat Shalom