God is Here
By Rabbi Yoshi Zweiback
This week's parasha tells of a ladder connecting Heaven and Earth.
The rabbis, centuries later, taught that when two people sit together and exchange words of Torah, God is present.
We don't need a stairway to heaven to find meaning, purpose, and a sense of the Divine. We just need each other, our three-thousand year old tradition, and a desire to bring holiness into our lives and into the world.
When we reach out to one another in love, God is there.
When we support one another in times of sorrow, God is there.
When we open our hearts, when we make new friends — God is there.
In community, heaven and earth touch.
Woolsey and Hill Fire Support: Helping Those In Need
It has been a harrowing few weeks. But, as Rabbi Yoshi wrote in his message earlier this week, we have witnessed tremendous courage and compassion among first-responders, neighbors, friends, and communal leaders whose acts of loving kindness have saved lives and soothed souls. Please visit our web site for information on how you can help. We will update our site regularly as the situation evolves; as we develop strategies to help those in need; and as we learn more about partner groups coordinating assistance for those affected.
Sunday Donative Drive
On Sunday, November 18, at Religious School and at WTY, we will collect gently used items to help fire victims get back on their feet. There will be a donation bin in the circle adjacent to the Sanctuary entrance.
Drop-off Hours:
7 a.m. — 1 p.m.
6 pm. — 8 p.m.
All members may also drop off items any time our campus is open!
Items needed include men, women, and children's clothing and kid/baby gear including backpacks, diapers, high chairs, toys (new or like new), blankets, formula (unopened), hygiene products, strollers, swings.
One Love Malibu
Wise Member Tori Praver has spearheaded a GoFundMe campaign and a pop-up shop to help victims of the wildfires in Malibu, raising and now exceeding the $100,000 goal. All funds will go towards provinding clothes and essentials for families who have lost everything. You can also drop off items such as clothing, toiletries, and baby supplies (follow the link for more info).
LEARN MORE
WATCH ABC7'S COVERAGE OF ONE LOVE MALIBU'S EFFORTS
Our clergy are available 24/7 in the event of pastoral needs or emergencies. You can phone us anytime at 310.476.8561 or contact us by email at Clergy@WiseLA.org.
Wise Family Camp: Unplug, Recharge, Connect with Us in Ojai
February 8-10, 2019 | DEADLINE: DECEMBER 15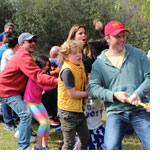 Take a break from the busyness of life and spend quality family time with your own family and your Stephen Wise Temple Family. Whether it's a Friday night song session with Rabbi Yoshi, the ropes course, hiking with Rabbi Stern, a Havdalah dance party, or just the chance to relax with a glass of wine, a good book and good friends–Family Camp is made for YOU. Family Camp is open to any Wise family with children or grandchildren of any age. From toddlers to teens and beyond, enjoy age-appropriate programming, great staff, and the beautiful scenery of Ojai. Come with your family and leave with new friends!
REGISTER HERE
Help us Make Meaning and Change the World: Now Accepting Nominations to the Stephen Wise Temple Board of Directors for 2019/2020
by Steven J. Fishman, Immediate Past President and Chair of the Nominating committee
Are you or is someone you know active, interested, and deeply involved in our Stephen Wise Temple and Schools community? Would you like to deepen your connection with Wise by joining our lay leadership team? If so, please submit your name or your recommendation for our 2019/2020 Board of Directors, Congregational Fund Trustees, and Officer positions. The Nominating committee requests that all Board nominee recommendations be submitted in writing to the chair, Steven J. Fishman, prior to December 30, 2018. Please include "2019/2020 Board of Directors" in the subject line of your email to ensure proper delivery. The Nominating committee will evaluate all submissions based on candidate criteria and available openings. Thank you for being committed and passionate members of our community.
EMAIL YOUR NOMINATION
---
Worship
This Week's Torah Portion: Vayetzei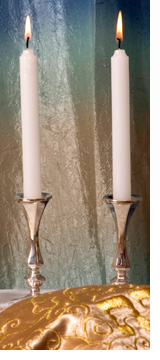 FRIDAY, NOVEMBER 16
6:15 p.m. | Shabbat Services
Led by Rabbi Josh Knobel and Cantor Emma Lutz
Watch live on Friday night: Facebook | WiseLA.org
SATURDAY, NOVEMBER 17
9 a.m. | Lay-led Torah Study
10 a.m. | Shabbat Morning Services
Led by Rabbi Yoshi Zweiback and Cantor Emma Lutz
NEXT WEEK
FRIDAY, NOVEMBER 23
6:15 p.m. | Shabbat Services
SATURDAY, NOVEMBER 24
9 a.m. | Lay-led Torah Study
10 a.m. | Shabbat Morning Services
Learning Opportunities with Clergy
Talmud Study with Rabbi Yoshi Zweiback: Wednesday, November 28 at 12 p.m. | Udko Annex
(No class on 11/21 due to Thanksgiving)
Bible Study with Rabbi Ron Stern: Monday, November 19 at 9 a.m. | Temple Conference Room
---
Wise Bulletin Board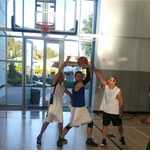 Open Gym — Final 2018 Dates 
Stephen Wise Temple members and staff are invited to play pick-up basketball in our beautiful new Katz Family Pavilion athletics facility. Bring your A-game and up to two friends to show off your hoops skills. Open gym is completely free.
Only persons 18 and over are eligible. Please wear appropriate gym clothing. Waivers must be signed upon entry.
Tuesdays: 11/20, 11/27, 12/4, 12/18
Thursdays: 11/29, 12/6, 12/13, 12/20, and 12/27
LEARN MORE
SIGN UP HERE
Send a Wise Hanukkah Gift to Your College Student
Do you have a college kid braving the Boston weather, studying for finals in Seattle, or in need of TLC at USC? Send them a special pick-me-up just in time for the festival of lights! Once again we'll ship out a care package from Wise full of Hanukkah cheer and sugary treats to help them across the fall semester finish line. If you have already given us your child's college address, we'll make sure they'll stay on our list all year. But if not, there's still time to register them for a care package.
SIGN UP HERE
RSVP TO HELP PACKAGE GIFTS (Wednesday, November 28)
Get Your #WiseLights at our Gift Shop
Hanukkah is coming — time to pick up some new #WiseLights!
The Wise Gift Shop has a wide variety of beautiful Hanukkiyot, colorful candles, dreidels, and more. Check out the full selection and choose a new hanukkiyah to fit your family's style. We also have new, collectible dreidels to either add to your robust collection or kick-start a brand-new one. All talitot are now 25% off too (for members only). The Gift Shop is open on school days from 2-4 p.m. and on Friday nights before and after services. Appointments available: call 310.476.8561.
---
Upcoming Events
Bet Tzedek Family Preparedness Training
Sunday, November 18 at 11:30 a.m. | Wise Campus
Help families and children in danger of deportation and family separation without any legal background necessary. Many of our congregants have called to ask what they can do to respond to the recent and intensive efforts to deport undocumented individuals. While we cannot physically block the deportation proceedings against those who are undocumented, children often remain behind when their parents are removed from the United States. Thousands of children are at risk of being left without anyone with the legal authority to enroll the child in school or authorize medical treatment if their undocumented parents are removed from the country. Together with Bet Tzedek we are offering a brief training at Wise to the non-legal community so that anyone can assist Bet Tzedek at clinics that are held throughout the city. This meeting is specifically designed for volunteers to assist families by serving as translators, greeters, and supporters at the clinic.
RSVP HERE
CONTACT RABBI RON STERN to learn more
VERY FEW SPOTS LEFT:
Monthly Mitzvah with Clergy: Visit the Gentle Barn with Rabbi Yoshi 
Sunday, November 18 at 10 a.m. | Gentle Barn (15825 Sierra Hwy, Santa Clarita)
Hug some cows, give tummy rubs to the pigs, cuddle with llamas, and enjoy a beautiful day teaching kindness and compassion for animals. The Gentle Barn rescues animals from severe abuse and neglect who are too old, sick, or scared to be adopted into homes. The Gentle Barn is a sanctuary to horses, donkeys, cows, pigs, sheep, goats, turkeys, chickens, llamas, peacocks, emus, cats, and dogs. Once rehabilitated, the animals help to give hope and inspiration to children with similar challenges and stories.
Space is limited to 10 guests and a donation of $20 per person is suggested.
RSVP HERE
Pico Union Project presents 5th Annual Faithsgiving
Tuesday, November 20 at 3:30 p.m. | Pico Union Project (1153 Valencia Street, Los Angeles)
Join Rabbi Ron Stern and help represent Wise at this afternoon full of fun, music, and community-building event that brings holiday aid to those less fortunate. You may volunteer your time that day, contribute financial support, or purchase a turkey that will be donated to families in need.
LEARN MORE AND RSVP
Contact: Jennifer Smith.
Center for Jewish Life presents Escaping the Busy Trap:
What Judaism Can Teach Us About How We Spend Our Time
with Rabbi Sari Laufer
Wednesdays: November 28, December 5, 12 | 7–8:30 p.m.
According to researchers from Columbia University, Harvard University, and the University of Chicago, being busy in America is no longer an excuse or a lament—it's a sign of status. Committed to what New York Times columnist Tim Krieder calls "The Busy Trap," many of us careen from commitment to commitment while bemoaning our lack of time and focus. The ancient psalmist, however, teaches us to "number our days wisely, that we may attain a heart of wisdom," while Shabbat and the holiday calendar teach us how to take a step away from time. Join us to explore ancient texts, Jewish ritual, and modern psychological wisdom on how to make more hours in your day, and—barring that—how to make the moments you do have matter even more.
REGISTER HERE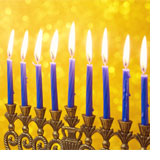 Shabbanukkah 2018
Friday, December 7 at 6:15 p.m.
Our popular festival of lights celebration returns for a Shabbat of music, togetherness, fried foods, and (SAFE) open flames. Be there for our joyous service followed by a special oneg and remember that this event is BYOH (Bring Your Own Hanukkiyah!) so that we can light our lights together as one community.
Center for Jewish Life presents Museums with Mario
Norton Simon Museum
Wednesday, December 12, 2018 | 1:30–3 p.m.
Nestled in Pasadena this museum offers countless moments of aesthetically induced sighs. We will focus on the beautiful Sculpture Garden featuring works by Renoir and Maillol.
Cost (does not include admission):
$15: Stephen Wise Temple Members
$20: General Public
Museum Admission:
$15: payable upon entry to the museum
Parking is free.
REGISTER HERE 
Wise Guys Shabbat Hike at Topanga State Park (Musch Trail)
Saturday, December 15 at 8:30 a.m.
Enjoy a Shabbat in nature as Wise Guys meet up for a morning of camaraderie, learning, music, prayer, and fun. Musch Trail to Eagle Rock is a moderate 4.4 mile loop that, according to AllTrails.com, features beautiful wild flowers. Since this hike is a few days after Hanukkah, it's the perfect opportunity to burn off those latkes!
RSVP HERE
---
Lifecycle • Yahrzeits
We remember with love those who died in recent days and weeks:
Keith Brody, Eva Chorub, Jesse R. Gross, Jerry Charles Helfend, Myra Hersh, Jonathan Robert Lederer, Jeffrey Linden, Betty Lindner, Claire Love, Eugene Monkarsh, Claire Mullen, Solomon Raymond, Janis Rouda, Sharon Tallarico
We observe the yahrzeits of:
Rose M. Bertholdi*, Benjamin Blatt*, Sandra D. Bloom*, Frances Brown, Seymour Brown, Yelizaveta I. Brusilovskaya*, Ann Cooper*, Larry Field, Sanford Jay Fleisher*, Marcia Fox, Herman Gordon*, Donald L. Gursey*, Louis A. Klene*, Karen Ellen Korngute*, Betty Kramer*, Anna Kuznitsky*, Goldie Levin*, Barnett Love, Lottie Lowitz*, Paul Magasinn*, Nachum Marmet, Enid Meltzner, Arthur Michael *, Sylvia Newmark*, Irwin Perll*, Edward I. Reiss*, Lenore Rosenberg*, Gerald Rubinger*, Herbert Schneider*, Rose Sessin*, Julia Shames*, Vernon Sherkow, Rose Singer*, Sara Woolfe Snofsky*, Leonard Sokolow*, Harry I. Solomon*, David Stone*, Wolf Szkolnik, Oscar Tabor*, Freida Taraciuk Kopelioff, Irwin Terris*, Lisl Wise
*Designated on our memorial walls
Lifecycle • Condolences
We reach out as a community and offer our support and deepest sympathy to those among us who are mourning the loss of a loved one.
Judith Chorub Gurian on the loss of her mother Eva Chorub, wife of Isak Chorub and grandmother of Sara Pesa Gurian.
Stephanie and Chris Mintle on the loss of Stephanie's grandmother Janis Rouda.
Joshua and Alexx Monkarsh on the loss of Joshua's father Eugene Monkarsh.
 
Lifecycle • Mazal Tov
Shehechianu Moment
Do you have a milestone birthday or anniversary approaching? We'd like to celebrate your special day on the bima during Friday evening Shabbat Services! Invite your family, join your Wise community, make it a "shehechianu moment" – a time to give thanks for life, health, and the blessings that enable you to reach this great moment in your life. Let us know by emailing Arlene Spiegelman or calling 310.889.2272 and she'll make sure to schedule a date that works for you. We'd love to share your celebration!
Mazal Tov to:
Andrea and Joseph Greenberg on the birth of their son Emanuel Ilan Greenberg.
Jeff and Monica Javidzad on the birth of their son Nathaniel Javidzad.
Lifecycle • Tributes
We honor our loved ones, our family simchas, our communal losses through charitable giving. To give in honor or in memory of a cherished family member or dear friend please visit WiseLA.org/Giving.
RABBI YOSHI ZWEIBACK DISCRETIONARY FUND
IN MEMORY OF:
Enid Meltzner, by Laurie and Ron Resch & Family
Joe and Jody Straus, by Jillian Straus and Brian Sampson
RABBI RON STERN DISCRETIONARY FUND
IN MEMORY OF:
Freida Taracuik Kopelioff, by Ariel and Gloria Kolepioff
RABBI JOSH KNOBEL DISCRETIONARY FUND
IN HONOR OF:
Hannah Freedman, in appreciation for being our clergy for Hannah's baby naming, by Allan and Brenda Freedman
CANTOR NATHAN LAM DISCRETIONARY FUND
IN MEMORY OF:
Jonathan Lederer, by Linda and Lee Rosenberg
CANTOR EMMA LUTZ DISCRETIONARY FUND
IN HONOR OF:
Hannah Freedman, in appreciation for being our clergy for Hannah's baby naming, by Allan and Brenda Freedman
SOCIAL JUSTICE FUND
IN MEMORY OF:
Sharon Tallarico, by Jon and Susan Berger
WISE SCHOOL GENERATIONS ENDOWMENT
IN MEMORY OF:
Claire Love, by Brian and Sharon Hersch
Betty Lindner, by Scott and Dana Ehrlich
Solomon Raymond, by Scott and Dana Ehrlich
WISE HEARTS
IN MEMORY OF:
Lisl Wise, by Susi Levin
YAHRZEIT FUND
IN MEMORY OF:
Vernon Sherkow, by Daniel Sherkow and Randi Sunshine
Wolf Szkolnik, by Fred and Lesley Szkolnik & Family
ANNUAL CAMPAIGN 18-19
IN MEMORY OF:
Jonathan Lederer, by Rick and Linda Cohn
Thank You
We appreciate our wonderful volunteers:
Center for Jewish Life Volunteers:
Susan Firestone
Freda Moscowitz
Barbara Sampson
Nosh Volunteer:
Susan Firestone
Gift Shop Volunteers:
Terrie Baumann
Rochelle Fox
Lori Rubin
Carol Sookman
A Welcoming Community
Have a great idea? Share it with us by submitting it to our online suggestion box.
SUGGESTIONS
Do you want to reach us? 
CONTACT LIST
Are you having a lifecycle event? Or would you like to be added to this email list? 
LET US KNOW
Would you like to get involved? Check out upcoming Temple and School events. 
VIEW CALENDAR




MEMBER
LOGIN
Stephen Wise Temple | 15500 Stephen S. Wise Drive | Los Angeles, CA 90077
Shabbat Shalom