A Moving Tribute to Rabbi Isaiah Zeldin (Z"L)
Two weeks ago, in honor of Rabbi Isaiah Zeldin's upcoming yahrzeit, Rabbi David Woznica (holder of the Rabbi Isaiah Zeldin Rabbinic Chair) delivered an azkarah (memorial) at a convention of 120 rabbis in Palm Springs. He began by recounting Rabbi Zeldin's early life and then reflected on his remarkable achievements. Rabbi Woznica then shared several anecdotes capturing some of the essence of our beloved Founding Rabbi. Whether you knew Rabbi Zeldin well or are more recent members of the Wise community, you will likely be moved.
CLICK HERE TO LISTEN TO A MEMORIAL TRIBUTE TO RABBI ISAIAH ZELDIN
Please join us for Shabbat Services this Friday evening at 6:15 p.m. where we will observe Rabbi Zeldin's yahrzeit. Our service will include participation from Wise School's Third Grade class.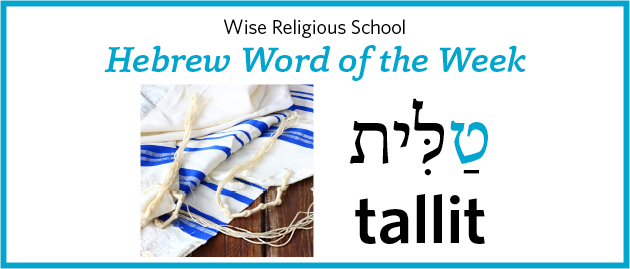 ---
Worship
This Week's Torah Portion: Yitro
FRIDAY, JANUARY 25
6:15 p.m. | Shabbat Services | Sanctuary
Led by Rabbi Ron Stern and Cantor Emma Lutz
Please join us for Shabbat Services this Friday evening at 6:15 p.m. where we will observe Rabbi Zeldin's yahrzeit. Our service will include participation from Wise School's Third Grade class.
Watch live on Friday night: Facebook | WiseLA.org
SATURDAY, JANUARY 26
9 a.m. | Lay-led Torah Study | Plotkin Chapel
10 a.m. | Shabbat Morning Services 
Led by Rabbi Ron Stern and Cantor Emma Lutz
NEXT WEEK
FRIDAY, FEBRUARY 1
6:15 p.m. | Shabbat Services | Sanctuary
Led by Rabbi Yoshi Zweiback and Cantor Emma Lutz
SATURDAY, FEBRUARY 2
Shabbat Morning Services | Zeldin Hershenson Hall
9 a.m. | Lay-led Torah Study 
10 a.m. | Shabbat Morning Services 
Led by Rabbi Ron Stern and Cantor Nathan Lam
9 a.m. | Baby Playdate | Parenting Center | REGISTER HERE
10 a.m. | Tot Shabbat | Wise Woods | REGISTER HERE
Led by Rabbi Sari Laufer and Rabbi Josh Knobel
Learning Opportunities with Clergy
Talmud Study with Rabbi Yoshi Zweiback: Wednesday, January 30 | 12 p.m. | Udko Annex
Bible Study with Rabbi Ron Stern: Monday, February 4 | 9 a.m. | Temple Conference Room
---
Upcoming Events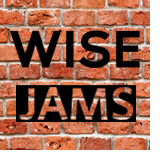 Wise Jams
Thursday, January 24 | 7 p.m.
Jam with Rabbi Yoshi Zweiback, the Maestro David Kates, and other musicians and singers in our community! Are you an ace on the bass? Get your kicks on the sticks? Bring your axe, your sax, your vox, and your chops. We'll supply the mics, amps, sheet music, and a rockin' good time!
RSVP TO DAVID KATES
Center for Tikkun Olam presents
Housing the Homeless: A Five-Part Series
Please note: tonight's scheduled presentation has been postponed.
Monday, February 11 at 7:30 p.m.
Friday, February 15 at 7:30 p.m.
Thursday, February 21 at 7:30 p.m.
March: TBA
How is LA housing the homeless in your neighborhood? With over 50,000 homeless citizens on the streets of Los Angeles the voters of our city and county have made the decision to get a significant number of them safely housed in the next several years. Money has been allocated and plans are underway throughout the city to develop a variety of housing alternatives. Every city council district is committed to providing units. How will these decisions effect you? Wise will host a special series to answer questions that you might have about the housing options being considered. RSVP required
LEARN MORE AND RSVP 
Center for Jewish Life presents
Caring for our Elders—And Ourselves: The Status of Senior Care in our Society
with Molly Forrest
Monday, January 28 | 7:30 p.m.
The gift of aging comes with a new set of challenges that most of us will face in our lives and in the lives of our loved ones. Almost all are unprepared. As our parents and others age, some are in need of care beyond what we can provide. What are the options for our loved ones to continue to stay at home? If it is their preference, is it necessarily wise for them to stay in their homes? What about home caregiving? Should we invite our elderly or infirm parents to live with us? If they are to live outside their home, how do we go about choosing the best facility for them to live out their years? What are the advantages and disadvantages of purchasing long-term care insurance policies for ourselves and our loved ones? What role do Medicare and Medicaid play in our decision?
Molly Forrest is CEO-President of the L.A. Jewish Home, the largest non-profit elderly continuing care community in the Western United States. She oversees an annual budget of $140 million that provides care to 4000 seniors. With 46 years spent in senior services, Ms. Forrest has worked in governmental and for-profit agencies and, for the last 22 years, at the L.A. Jewish Home.
$15: Stephen Wise Temple Members
$20: General Public
REGISTER HERE
Wise Alumni Networking & Social Event
Tuesday, January 29 | 7-9 p.m.
Ever wonder "where are they now?" Our Wise School alums (21 and older) are invited to join us for a special night to network, schmooze, reconnect, and share stories from their glory days on our beautiful hill. Hors d'oeuvres and cocktails will be served. If your child attended Wise School, please be sure to share this event with them!
Address to be provided upon RSVP.
RSVP HERE
Wise School Gala: TLV > WISE 
Saturday, February 2  | 7 p.m.
FLASH SALE! Purchase Gala tickets now for $200
*Sale ends Friday, January 25 at Noon
*Tickets purchased at $225, will be offered a price adjustment upon request
Less than two weeks to go! Join us for an incredible evening under the Tel Aviv sky as we honor Beth and Bryan Behar, Sherly and Kami Daneshgar, and Orley and Bobby Melamed. You won't want to miss this celebration of our school and honorees, along with cocktails, dinner, DJ, silent auction, and much more! 
Unable to attend? Sponsor an ad for our honorees.
REGISTER FOR THE ONLINE AUCTION
BUY TICKETS AND SPONSORSHIPS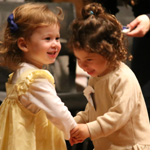 Tot Shabbat and Baby Playdate
Saturday, February 2
9 a.m. | Baby Playdate (12 months and younger)
10 a.m. | Tot Shabbat Service
Gather together with our community for a festive service! Our Clergy and song leaders lead our music- and story-filled service that introduces the youngest members of our community to the joy of Shabbat. Parents and grandparents will love it too!  Special for parents with newborns, we'll have a baby playdate for an hour leading up to Tot Shabbat.
REGISTER FOR BABY PLAYDATE
REGISTER HERE FOR TOT SHABBAT
Center for Jewish Life presents
The Weight of Ink: Rachel Kadish in Conversation with Rabbi Yoshi Zweiback
Tuesday, February 5 | 7:30 p.m.
The Weight of Ink is set in London of the 1660s and of the early 21st century. It is the interwoven tale of two women of remarkable intellect: Ester Velasquez, an immigrant from Amsterdam who is permitted to scribe for a blind rabbi, and Helen Watt, an ailing historian with a love for Jewish history. This work of historical fiction is about women separated by centuries and the choices and sacrifices they make to reconcile the life of the heart and the life of the mind.
Rachel Kadish is author of the novels The Weight of Ink, From a Sealed Room,and Tolstoy Lied: A Love Story. She also authored the novella I Was Here.
$15: Stephen Wise Temple Members
$20: General Public
Presented in partnership with the Jewish Book Council
REGISTER HERE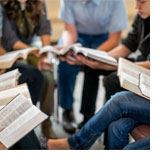 Wise Women presents
Pre-Event Reception for The Weight of Ink
Tuesday, February 5 | 6:15 p.m.
Enjoy a light wine and cheese reception for fellow bookworms among our Wise Women group. We will engage in a book club-style discussion of The Weight of Ink in advance of Rachel Kadish's conversation with Rabbi Yoshi Zweiback. This reception is free for women who are members of the Stephen Wise Temple and $18 for the general public.
Note: you must register for both events if you are planning to attend the Wise Women reception AND Rachel Kadish's dialogue with Rabbi Yoshi Zweiback.
REGISTER HERE FOR THE PRE-EVENT RECEPTION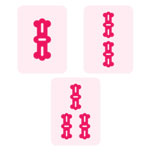 Wise Women presents
Mahj and More
Wednesday, February 6 | 1 p.m.
Wise members and guests are invited to join other Wise Women for open play: Mah Jongg, Canasta, Bridge, or any other game you'd like on the first Wednesday of each month. Groups or single players and all levels (beginners to experts) are welcome and encouraged! If you have a Mah Jongg set, please bring it along. Snacks and light refreshments served. This is a free event. RSVP required.
For more information on Canasta Lessons please contact Rachel Goldberg (RGoldberg@WiseLA.org, 310.889.2227).
RSVP HERE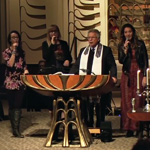 Soulful Shabbat
Friday, February 8 | March 8 | April 12
Dinner | 6:30 p.m.
Services | 8 p.m.
Soulful Shabbat is a one-of-a-kind musical service, one of Wise's most popular traditions. Join our clergy and our Soulful Shabbat musicians and singers for a spiritual evening featuring the rhythms and melodies our members have come to love.
REGISTER FOR DINNER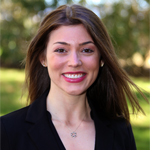 Center for Jewish Life presents
Raising Your Voice: Learning to Chant Torah
with Cantor Emma Lutz
Wednesdays: February 13, 20, 27 | 7–8:30 p.m.
After a brief history of cantillation (the systems of chanting from our Torah and other sacred texts), we will learn the basic tropes (symbols) for chanting Torah. This class does not require any prior knowledge of Hebrew reading or any singing experience. Together, we will explore and experience firsthand how music and chanting deepen our experience of reading our sacred texts.
REGISTER HERE
Lunch Bunch: Caring for the Stranger
Tuesday, February 19 | 5:15 p.m. 
Help our Lunch Bunch care for the stranger by assembling lunches for residents at LA Family Housing's Valley Shelter.
RSVP HERE
If you have questions, email Diane Kabat or call 818.981.5485
Center for Jewish Life presents
The Empire and the Five Kings: America's Abdication and the Fate of the World
with Bernard-Henri Lévy
Thursday, February 21 | 7:30 p.m.
Bernard-Henri Lévy asserts that the United States was once the hope of the world. Nations looked to America to stand up for the values that created the Western world, and to oppose autocracy and repression.
This evening, Lévy shares his thesis that America is retreating from its traditional leadership role. In its place come former empires eager to exercise power and influence— Russia, China, Turkey, Iran, and the Sunni Arab world—which are taking steps to undermine the liberal values that have been a hallmark of Western civilization.
Lévy reveals the stakes as America retreats, a process that did not begin with Donald Trump's presidency and is not likely to end with him.
The resolution will require the West to find a new way forward if its principles and values are to survive.
Bernard-Henri Lévy is a philosopher, activist, filmmaker and author of over thirty books including The Genius of Judaism, American Vertigo, Barbarism with a Human Face, and Who Killed Daniel Pearl? Lévy has served on diplomatic missions for the French government.
$15: Stephen Wise Temple Members
$20: General Public
REGISTER HERE
Wise Women presents
Notorious RBG: The Life and Times of Ruth Bader Ginsburg
SKIRBALL CULTURAL CENTER
Tuesday, February 26  | 3:00 p.m. (NEW DATE ADDED!)
Notorious RBG: The Life and Times of Ruth Bader Ginsburg is the first-ever retrospective about the famed associate justice and American cultural icon. It offers a visually rich, entertaining, yet rigorous look at RBG's life and work. Woven throughout the exhibition are excerpts of briefs and other writings by RBG, including some of her most famously searing dissents. In addition, the exhibition also brings to light how her childhood, teachers and professors led her to pursue the law and be so committed to the nation's highest ideals.
Join Wise Women for lunch, followed by a private group tour at the Skirball Cultural Center.
Cost: $36 for Wise Members, includes lunch, admission and group tour. 
This event is for Wise Members only. Unfortunately we cannot offer refunds once registered. 
REGISTER HERE
Center for Jewish Life presents
Rabbi Joseph Telushkin in Dialogue
with Rabbi David Woznica
Thursday, February 28 | 7:30 p.m.
This evening we probe the mind of one of the most influential authors of Jewish books of our time. We will explore Rabbi Telushkin's thoughts on a wide range of issue including Israel, God, the role Judaism can play in shaping our interpersonal and familial relationships, Jewish humor and what it teaches about the Jewish People, and the use of words in private and public discourse.
Rabbi Joseph Telushkin was named by Talk Magazine as one of the 50 best speakers in the United States. He has authored 18 books, among them Jewish Literacy and A Code of Jewish Ethics, which won the National Jewish Book Award as the Jewish book of the year. His book Rebbe: The Life and Teachings of Menachem Mendel Schneerson, the Most Influential Rabbi in Modern History, was a New York Times bestseller. His latest book, Words that Hurt, Words that Heal, was published in January 2019.
$15: Stephen Wise Temple Members
$20: General Public
REGISTER HERE
Jewish Women's Theatre presents
Chutzpah & Salsa
Tuesday, March 5
6 p.m. | Pre-show reception 
7 p.m. | Performance
Jewish Women's Theatre's Chutzpah & Salsa presents a cultural collage on stage: personal and mostly true stories of Jewish immigration to South and Latin America from Europe, Syria, and other lands that were not "Jewish-friendly." These stories, written by Latino Jews, reveal funny, poignant, and pivotal moments in their lives as they share what it means to have a Latino heart and a Jewish soul. Powerhouse writers of these stories include Pulitzer Prize-winning journalist Sonia Nazario, Fulbright Scholar Ivonne Saed, MacArthur Fellow and poet Ruth Behar, and Award-winning author Barbara Mujica.
Our gratitude to Susan and Mel Plutsky for their generous sponsorship of our pre-show reception.
BUY TICKETS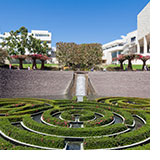 Center for Jewish Life presents
Museums with Mario
The Getty
Tuesday March 12 | 10 a.m.–12 p.m.
With a collection this important you start with a single picture in pastel seen through the eyes of a practicing artist. We will focus on Manet and his use of black.
Cost:
$15: Stephen Wise Temple Members
$20: General Public
Parking $15 per car
REGISTER HERE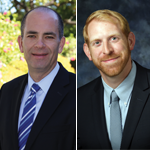 Center for Jewish Life presents
How to Read the Bible: A Class for the 21st Century
with Rabbi Ron Stern and Rabbi Josh Knobel
Thursdays: March 14, 21, April 4 | 7:30–9 p.m.
We will explore sections of the Hebrew Bible (Tanakh) through the lens of modern scholarship. Using the latest insights into the origins and historical context of the Bible, we will discover how understanding the texts in their cultural milieu, along with the added perspective of archeological research, allows us to gain even richer appreciation of the motives and wisdom of our ancestors. This unusual and cutting-edge reading of the Bible will lead to a deeper relationship with the texts and an awareness of how these texts speak to us in ways never considered by scholars from our ancient past.
The Bible is our sacred text because our ancestors have handed its wisdom to us through the centuries and because countless interpreters have shepherded it into our hands. This class returns after a successful debut last year with a look at new texts. Join us as we continue this exciting journey into our past that will radiate wisdom into our lives today.
REGISTER HERE
Wise Guys presents
Men's Ski Trip to Mammoth
Friday, March 29 – 31 
Join Rabbi Yoshi Zweiback and Rabbi Ron Stern on the Wise Guys men's trip to Mammoth Mountain. Winter sports, camaraderie, good food, Shabbat! Cost of the trip includes lodging, two catered dinners, snacks, some wine, and self-prepared breakfasts (lift tickets not included). 
REGISTER HERE
---
Community Calendar
Jewish Federation of Greater Los Angeles: Super Sunday
Sunday, February 10 | Stephen Wise Temple
Shifts: 9:30 a.m. – 12 p.m. and 12 – 2:30 p.m.
Super Sunday is back on February 10! Bring the super via phone, text, or mail on this community-building day of giving — the Jewish Federation of Greater Los Angeles is counting on you! 
Please note: 
•    Food will be provided.
•    All volunteers must sign up separately.
•    Minimum age to volunteer is 18.
•    For security reasons, you MUST pre-register.
•    If you haven't already made your gift to the 2018 Annual Campaign, you will be asked to make your pledge.
Questions about Super Sunday? Call or email Mitch Hamerman at (323) 761-8133   
REGISTER HERE
---
Lifecycle • Yahrzeits
We remember with love those who died in recent days and weeks:
Marion Cohen, Marjorie "Margie" Lipson, Ruth Orbuch, Ray Pivo, Nemat Shadgoo, Linda Sue Sokol, Joy Tanzman
We observe the yahrzeits of:
Etty Arnall, Mati Atzmon, Steve Beiser, Loretta Berger, Bella Berkman, Norman Besen, Selma Besen, Miriam Bick, Stephanie Birnbaum*, Bessie Bordo, Nathan Bordo, Ben Boxer*, Israel Boyarsky, Leonard Allen Brown*, Sidney Caine, Gabriel Elias, Gussie Fenmore*, Louis J. Furstman*, Rose Goldstein, Janet Weiss Goodman*, Anne Goodman*, Sam Gotlieb, Betty Hinderstein, John S. Horn, Sarah Karp*, Joseph Kaufman*, Molly Katch, Bessie Kleiman*, Estelle Koch*, Ester Kosdon, Leo Lane*, Harry Maron*, Louis Newmark*, Max Ponder*, Shirley Reizner, George Richter, Lawrence Richter, Eva Rosen, Henny Saslow*, Goldie Shear*, Sam Sloven*, Benjamin Sniderman, Frances Sniderman, Jeannette Snyder, Linda Sue Sokol, Leslie Stein, Rae Tugentman, Sam Tugentman, Leon Venick*, Sarah Walshin*, Dr. Joseph David Weisberg*, Blanche Winnick*, Rabbi Isaiah Zeldin
*Designated on our memorial walls
Lifecycle • Mazal Tov
Shehechianu Moment
Do you have a milestone birthday or anniversary approaching? We'd like to celebrate your special day on the bima during Friday evening Shabbat Services! Invite your family, join your Wise community, make it a "shehechianu moment" – a time to give thanks for life, health, and the blessings that enable you to reach this great moment in your life. Let us know by emailing Arlene Spiegelman or calling 310.889.2272 and she'll make sure to schedule a date that works for you. We'd love to share your celebration!
Mazal Tov to:
Dana and Anthony Behar on their daughter Madeline Behar becoming Bat Mitzvah
Doris and Shahin Dardashty on their son Ethan Dardashty becoming Bar Mitzvah
Genevieve and Jonathan Hodson on the birth of their son Phineas Alexander Hodson
Lifecycle • Tributes
We honor our loved ones, our family simchas, and our communal losses through charitable giving. To give in honor or in memory of a cherished family member or dear friend, please visit WiseLA.org/Giving.
RABBI YOSHI ZWEIBACK DISCRETIONARY FUND
IN HONOR OF:
Florence Gilman, by Peter and Bobbi Feinstein
IN MEMORY OF:
Jeannette Snyder, by Norman Epstein
 
SOCIAL JUSTICE/SOCIAL ACTION
IN MEMORY OF:
Bessie and Nathan Bordo, by Sonia Bordo
 
AVI EFRAIM GESUNDHEIT FUND FOR MUSIC
IN MEMORY OF:
Betty Hinderstein, by Evaline Fishman and Sid Jenkins
John S. Horn, by Tom Horn
 
THE FUND SUPPORTING ISRAEL PROGRAMS
IN MEMORY OF:
Israel Boyarsky, by Dr. Israel and Eugenia Salin
 
GENERATIONS ENDOWMENT / JOSHUA A. LEVY SCHOLARSHIP FUND
IN HONOR OF:
Shelly and Donald Levy's Vow Renewal, by Patricia Ogden
IN MEMORY OF:
Linda Sue Sokol, by Scott and Dana Ehrlich
Steve Beiser, Rose Goldstein, Molly Katch, Louis Newmark, and Rabbi Isaiah Zeldin, by Stu & Sandra Newmark
 
SOL & ESTHER SMITH LIBRARY FUND
IN MEMORY OF:
Bella Berkman, by David and Irene Smith
 
WISE 2019 GALA
IN HONOR OF:
Rabbi Yoshi, by Warren Breslow and Gail Buchalter
 
WISE HEARTS
IN MEMORY OF:
Sidney Caine, by Sunny Caine
 
YAHRZEIT FUND
IN MEMORY OF:
Ester Kosdon, by Leon and Lynne Kosdon
Etty Arnall, by Wise School Sunshine Committee
Eva Rosen and Loretta Berger, by Michele Zwillinger
Frederick Morrison, by Adriane and Allan Morrison
Gabriel Elias, by Sam Elias
George Richter and Lawrence Richter, by Lynne Richter
Isaiah Zeldin, by Michael Zeldin and Terri Gock
Leslie Stein, Norman Besen, and Selma Besen, by Randy Weinstein
Mati Atzmon, by Wise School Sunshine Committee
Miriam Bick, by Ofer Bick
Rae Tugentman, Sam Tugentman, Benjamin Sniderman, and Frances
Sam Gotlieb, by Larry, Ginny, Shana, Kenneth, and Rebecca Gotlieb
Shirley Reizner, by Joel and Tammy Steinman
Sniderman, by Philip and Shirley Sniderman
Thank You
We appreciate our wonderful volunteers:
Lunch Bunch
Tammy Steinman (inadvertently omitted 12/20/18)
Center for Jewish Life Volunteers:
Susan Firestone
Freda Moscowitz
Barbara Sampson
Tammy Steinman
Nosh Volunteer:
Susan Firestone
Gift Shop Volunteers:
Terrie Baumann
Rochelle Fox
Lori Rubin
Carol Sookman
A Welcoming Community
Have a great idea? Share it with us by submitting it to our online suggestion box.
SUGGESTIONS
Do you want to reach us? 
CONTACT LIST
Are you having a lifecycle event? Or would you like to be added to this email list? 
LET US KNOW
Would you like to get involved? Check out upcoming Temple and School events. 
VIEW CALENDAR




MEMBER
LOGIN
Stephen Wise Temple | 15500 Stephen S. Wise Drive | Los Angeles, CA 90077
Shabbat Shalom