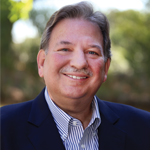 On Thanksgiving: Two Questions for you to Ponder
By Rabbi David Woznica
It's a good reflection on our country that we have a national holiday devoted to giving thanks. Gratitude is one of the most important and honorable qualities. There is something quite meaningful when people come together to express their appreciation for America and the blessings of their lives. When President George Washington declared a Thanksgiving holiday in 1789 he intended it to be "a day of public thanksgiving and prayer" devoted "to the service of that great and glorious Being, who is the beneficent Author of all the good that was, that is, or will be."
READ MORE
Wise Temple Youth Students Visit VA to Learn About Helping Veterans in Need
On Sunday, Wise's 7th and 8th graders visited the West Los Angeles VA accompanied by Rabbi Josh Knobel, Wise Board Member Shelly Levy, special guest Rabbi Joel Simonds (Jewish Center for Justice), Religious School Director Ashley Marx, and their facilitators. When they arrived teens were greeted by Marcia Jones, Recreation Therapy Assistant, who taught them all about the many services the VA provides our veterans. Rabbi Knobel also shared his personal experience as a veteran of the United States armed forces. The teens had the opportunity to visit residents and learn their stories, followed by a discussion with Shelly Levy about Wise's Homes for Heroes efforts to helps formerly homeless veterans just moving into permanent housing. Our teens were inspired to learn about how they can help those who have served. This is one of three field trips our teens will take as part of a year-long exploration of social justice, empathy, and understanding.
LEARN MORE ABOUT HOMES FOR HEROES
Presidential Summit: Wise Leaders Meet to Discuss Making Great Happen
We are excited to break the news of a presidential summit that occurred between Wise Board President Janine Kolodny and recently-elected Wise School Student President Shep Johnson. All reports indicate that the meeting was extremely productive as the two inspiring leaders discussed ways to make great happen in our community. Kol HaKavod to 6th grader Shep on his election and Todah Rabbah to Janine for taking the time for this important dialogue!
 
Wise Family Camp: Unplug, Recharge, Connect with Us in Ojai
February 8-10, 2019 | DEADLINE: DECEMBER 15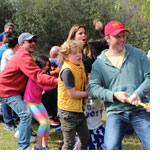 Take a break from the busyness of life and spend quality family time with your own family and your Stephen Wise Temple Family. Whether it's a Friday night song session with Rabbi Yoshi, the ropes course, hiking with Rabbi Stern, a Havdalah dance party, or just the chance to relax with a glass of wine, a good book and good friends–Family Camp is made for YOU. Family Camp is open to any Wise family with children or grandchildren of any age. From toddlers to teens and beyond, enjoy age-appropriate programming, great staff, and the beautiful scenery of Ojai. Come with your family and leave with new friends!
REGISTER HERE
---
Worship
This Week's Torah Portion: Vayishlach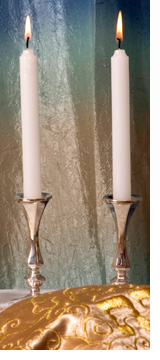 FRIDAY, NOVEMBER 23
6:15 p.m. | Shabbat Services
Led by Rabbi Yoshi Zweiback and Cantor Emma Lutz
Please note: there will be no pre-service nosh this week.
Watch live on Friday night: Facebook | WiseLA.org
SATURDAY, NOVEMBER 24
9 a.m. | Lay-led Torah Study
10 a.m. | Shabbat Morning Services
Led by Rabbi Ron Stern and Cantor Emma Lutz
NEXT WEEK
FRIDAY, NOVEMBER 30
6:15 p.m. | Shabbat Services with Wise School 6th Grade
SATURDAY, DECEMBER 1
9 a.m. | Lay-led Torah Study
10 a.m. | Shabbat Morning Services (Adult B'nai Mitzvah)
Learning Opportunities with Clergy
Talmud Study with Rabbi Yoshi Zweiback: Wednesday, November 28 at 12 p.m. | Udko Annex
Bible Study with Rabbi Ron Stern: Monday, December 3 at 9 a.m. | Temple Conference Room
---
Wise Bulletin Board
Help us Make Meaning and Change the World: Now Accepting Nominations to the Stephen Wise Temple Board of Directors for 2019/2020
by Steven J. Fishman, Immediate Past President and Chair of the Nominating committee
Are you or is someone you know active, interested, and deeply involved in our Stephen Wise Temple and Schools community? Would you like to deepen your connection with Wise by joining our lay leadership team? If so, please submit your name or your recommendation for our 2019/2020 Board of Directors, Congregational Fund Trustees, and Officer positions. The Nominating committee requests that all Board nominee recommendations be submitted in writing to the chair, Steven J. Fishman, prior to December 30, 2018. Please include "2019/2020 Board of Directors" in the subject line of your email to ensure proper delivery. The Nominating committee will evaluate all submissions based on candidate criteria and available openings. Thank you for being committed and passionate members of our community.
EMAIL YOUR NOMINATION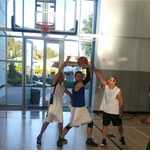 Open Gym — Final 2018 Dates 
Stephen Wise Temple members and staff are invited to play pick-up basketball in our beautiful new Katz Family Pavilion athletics facility. Bring your A-game and up to two friends to show off your hoops skills. Open gym is completely free.
Only persons 18 and over are eligible. Please wear appropriate gym clothing. Waivers must be signed upon entry.
Tuesdays: 11/27, 12/4, 12/18
Thursdays: 11/29, 12/6, 12/13, 12/20, and 12/27
LEARN MORE
SIGN UP HERE
Send a Wise Hanukkah Gift to Your College Student
Do you have a college kid braving the Boston weather, studying for finals in Seattle, or in need of TLC at USC? Send them a special pick-me-up just in time for the festival of lights! Once again we'll ship out a care package from Wise full of Hanukkah cheer and sugary treats to help them across the fall semester finish line. If you have already given us your child's college address, we'll make sure they'll stay on our list all year. But if not, there's still time to register them for a care package.
SIGN UP HERE
RSVP TO HELP PACKAGE GIFTS
Get Your #WiseLights at our Gift Shop
Hanukkah is coming — time to pick up some new #WiseLights!
Now offering 25% off all menorahs and candles.
The Wise Gift Shop has a wide variety of beautiful Hanukkiyot, colorful candles, dreidels, and more. Check out the full selection and choose a new hanukkiyah to fit your family's style. We also have new, collectible dreidels to either add to your robust collection or kick-start a brand-new one. All talitot are now 25% off too (for members only). The Gift Shop is open on school days from 2-4 p.m. and on Friday nights before and after services. Appointments available: call 310.476.8561.
---
Upcoming Events
Center for Jewish Life presents Escaping the Busy Trap:
What Judaism Can Teach Us About How We Spend Our Time
with Rabbi Sari Laufer
Wednesdays: November 28, December 5, 12 | 7–8:30 p.m.
According to researchers from Columbia University, Harvard University, and the University of Chicago, being busy in America is no longer an excuse or a lament—it's a sign of status. Committed to what New York Times columnist Tim Krieder calls "The Busy Trap," many of us careen from commitment to commitment while bemoaning our lack of time and focus. The ancient psalmist, however, teaches us to "number our days wisely, that we may attain a heart of wisdom," while Shabbat and the holiday calendar teach us how to take a step away from time. Join us to explore ancient texts, Jewish ritual, and modern psychological wisdom on how to make more hours in your day, and—barring that—how to make the moments you do have matter even more.
REGISTER HERE 
Baby Playdate and Pajama Havdalah
Saturday, December 1
3 p.m. | Baby Playdate (12 months and younger)
4 p.m. | Pajama Havdalah (kids up to age 5)
Gather together under the stars to bid farewell to Shabbat. Our clergy and songleader will guide you through the experience with story and song, and an opportunity to make your own spice bags and candles. Babies (0-12 months) and their parents are invited to join us for a special baby playdate prior to Havdalah with Rabbi Sari. Let us help you (and each other) get through the weekend with friends, fun, food, and maybe even a glass of wine.  Families are encouraged to attend in PJ's!
REGISTER HERE FOR BABY PLAYDATE
REGISTER HERE FOR PAJAMA HAVDALAH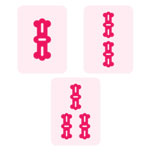 Wise Women presents Mahj and More
Wednesday, December 5 at 1 p.m.
Wise members and guests are invited to join other Wise Women for open play: Mah Jongg, Canasta, Bridge, or any other game you'd like on the first Wednesday of each month. Groups or single players and all levels (beginners to experts) are welcome and encouraged! If you have a Mah Jongg set, please bring it along. Snacks and light refreshments served. This is a free event. RSVP required. For more information on Canasta Lessons please contact Rachel Goldberg (RGoldberg@WiseLA.org, 310.889.2227).
RSVP HERE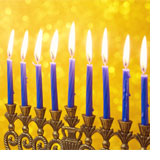 Shabbanukkah 2018
Friday, December 7 at 6:15 p.m.
Our popular festival of lights celebration returns for a Shabbat of music, togetherness, fried foods, and (SAFE) open flames. Be there for our joyous service followed by a special oneg and remember that this event is BYOH (Bring Your Own Hanukkiyah!) so that we can light our lights together as one community. Members and guests in their 40s and 50s are invited to join us for a happy hour before services beginning at 5:15 p.m.
Support LA Family Housing by bringing a $20 Target gift card to donate to families in need. Our partners at LAFH are assembling a "Wishmart" for families during the holiday season and your donation of a gift card will go a long way to making it a wonderful holiday for all. We will collect them at our Shabbanukkah service and deliver to LAFH.
RSVP HERE FOR 40s/50s HAPPY HOUR
Center for Jewish Life presents
Ambassador Ron Prosor in Dialogue with Rabbi David Woznica
AIPAC @ Wise
Tuesday, December 11 at 7 p.m.
This evening Rabbi Woznica will engage Ambassador Prosor on a wide range of topics that both unite and at times divide Israel and the Jewish people outside of Israel, his thoughts about America and the international community, the inner workings of the world of diplomacy and some of his most memorable moments on the world stage. Join us for an evening with one of Israel's most distinguished, articulate, and insightful diplomats.
AIPAC @ Wise is presented by the American Israel Public Affairs Committee in partnership with Stephen Wise Temple.
LEARN MORE AND REGISTER
Center for Jewish Life presents Museums with Mario
Norton Simon Museum
Wednesday, December 12, 2018 | 1:30–3 p.m.
Nestled in Pasadena this museum offers countless moments of aesthetically induced sighs. We will focus on the beautiful Sculpture Garden featuring works by Renoir and Maillol.
Cost (does not include admission):
$15: Stephen Wise Temple Members
$20: General Public
Museum Admission:
$15: payable upon entry to the museum
Parking is free.
REGISTER HERE 
Wise Years
Thursday, December 13
10 a.m. | Registration Begins (note new time!)
10:30 a.m. | Program Begins
Learn from journalist Beverly Magid how women have made a difference throughout history. Longtime Los Angeles public servant Zev Yaroslovsky will discuss his current efforts to measure quality of life in our city. After lunch, play games or enjoy a screening of the 2017 film Bombshell: The Hedy Lamarr Story.
REGISTER HERE
Deadline to order lunch is December 10
Soulful Shabbat
Friday, December 14
6:30 p.m. | Dinner
8 p.m. | Services
Soulful Shabbat is a one-of-a-kind musical service, one of Wise's most popular traditions. Join our clergy and our Soulful Shabbat musicians and singers for a spiritual evening featuring the rhythms and melodies our members have come to love.
REGISTER FOR DINNER
Wise Guys Shabbat Hike at Topanga State Park (Musch Trail)
Saturday, December 15 at 8:30 a.m.
Enjoy a Shabbat in nature as Wise Guys meet up for a morning of camaraderie, learning, music, prayer, and fun. Musch Trail to Eagle Rock is a moderate 4.4 mile loop that, according to AllTrails.com, features beautiful wild flowers. Since this hike is a few days after Hanukkah, it's the perfect opportunity to burn off those latkes!
RSVP HERE
Shabbat Dinner Q&A with Senator Robert Hertzberg
Friday, December 21
6:15 p.m. | Services
7:30 p.m. | Dinner
As an ongoing public service series, Stephen Wise Temple will invite elected officials (not currently campaigning) to engage with members in an open Q&A format over Shabbat dinner. In December, our guest for Shabbat will be Senator Robert "Bob" Hertzberg. Afterwards, over dinner, he will hold an open dialogue as a chance to answer pressing questions on the minds of constituents.
REGISTER FOR DINNER
NEW Online Class from Wise Melton School:
The Star and the Crescent: The Long Relationship of Judaism and Islam
Begins Wednesday, January 9, 2019
Jews and Muslims have coexisted, peacefully and and contentiously, for more than a millennium. This course will examine the longstanding relationship between Judaism and Islam, between Jews and Muslims, broadening our understanding and challenging our assumptions.
This class will be held exclusively online. Registrants will receive login information and details.
LEARN MORE
---
Lifecycle • Yahrzeits
We remember with love those who died in recent days and weeks:
Eva Chorub, Jesse R. Gross, Jonathan Robert Lederer, Betty Lindner, Claire Love, Eugene Monkarsh, Claire Mullen, Solomon Raymond, Janis Rouda, Sharon Tallarico
We observe the yahrzeits of:
Eric Adler*, Bernie Alpern, Dorothy Balton*, Martin Baumann*, Marjorie Ruth Bilkiss*, Bloom Bovill*, Sam Burman*, Pat Corleto, Albert Davis, Bess Feldman, William Fenning, Bertha Fishel*, Ruth Gerber*, Fred Ephraim Goldstein*, Louis Goodman*, Aleck C. Gordon*, Clara Gratz*, Roger I. Harris*, Goldie Hartman*, Rita Heeger*, Joray Hyman Hoffman*, Robert M. Kadner*, Alain Kalcheim*, Isadore H. Kossman*, John Lyons, Bernard Masket*, William V. Masser*, Claire T. Peha, Rosalee Pellar*, Majer Pulvermacher, Emil Isaac Pyes*, Maurice Ravins*, Sofe Rizzo*, Jack A. Rosenfeld*, Helen Ross*, Ruth Schiller, Helen Shapiro*, Ruth Silverman*, Elizabeth Sirmay, Boris Stillerman*, Lona Stone*, Louis Taub*, Dr. Solomon Jerome Varon*
*Designated on our memorial walls
Lifecycle • Condolences
We reach out as a community and offer our support and deepest sympathy to those among us who are mourning the loss of a loved one.
Judith Chorub Gurian on the loss of her mother Eva Chorub, wife of Isak Chorub and grandmother of Sara Pesa Gurian.
Stephanie and Chris Mintle on the loss of Stephanie's grandmother Janis Rouda.
Joshua and Alexx Monkarsh on the loss of Joshua's father Eugene Monkarsh.
 
Lifecycle • Mazal Tov
Shehechianu Moment
Do you have a milestone birthday or anniversary approaching? We'd like to celebrate your special day on the bima during Friday evening Shabbat Services! Invite your family, join your Wise community, make it a "shehechianu moment" – a time to give thanks for life, health, and the blessings that enable you to reach this great moment in your life. Let us know by emailing Arlene Spiegelman or calling 310.889.2272 and she'll make sure to schedule a date that works for you. We'd love to share your celebration!
Lifecycle • Tributes
We honor our loved ones, our family simchas, our communal losses through charitable giving. To give in honor or in memory of a cherished family member or dear friend please visit WiseLA.org/Giving.
RABBI YOSHI ZWEIBACK DISCRETIONARY FUND
IN MEMORY OF:
Joe and Jody Straus, by Jillian Straus and Brian Sampson
Isadore Kossman, by Annie and Ted Haas
RABBI RON STERN DISCRETIONARY FUND
IN HONOR OF:
Rabbi Ron Stern, for his 20 years of social service, by Lana Sternberg
Rabbi Ron Stern's 20th anniversary, by Susan and Melvin Plutsky
IN MEMORY OF:
Jeffrey Linden, by Linda Linden
RABBI DAVID WOZNICA DISCRETIONARY FUND
IN MEMORY OF:
Albert Davis, by Marvin and Irene Perer
CANTOR NATHAN LAM DISCRETIONARY FUND
IN MEMORY OF:
Jonathan Lederer, by Bobbi and Peter Feinstein
Eva Chorub, by Bruce and Teri Bialosky
Benjamin Feldman, by Edythe Lipen
Eugene Monkarsh, by Joshua & Alexx Monkarsh
SOCIAL JUSTICE FUND
IN MEMORY OF:
Martin Baumann, by Richard and Terrie Baumann
Claire Peha, by Susan, Jon, Sami and Carly Berger
WISE SCHOOL GENERATIONS ENDOWMENT
IN HONOR OF:
Debbie and Scott Liebert, by Jae and Adam Frank
Margie Markus and Scott Friedman, for Jaime and Jason's wedding, by Edward and Deena Nahmias
WISE TIKKUN OLAM LEADERSHIP PROGRAM
IN HONOR OF:
Rabbi Stern's 20th Anniversary, by Sid Lyons, Charles & Isabel Rosenbaum, Charles & Terri Stern, Seema Pollack, Seth & Audrey Rosen, and Louise, Gene and Ivana Bramson
MAX HESS LIBRARY FUND EARLY CHILDHOOD
IN MEMORY OF:
Micki Kuller, Love, Judy Katz, Debby, Sarah, and Amy
DIENER AND KADNER FAMILIES LIBRARY FUND ELEMENTARY SCHOOL
IN MEMORY OF:
Elizabeth Sirmay and John Lyons, by Sid Lyons
WISE HEARTS
IN MEMORY OF:
Bernie Alpern, by Joel Norwood and Deborah Alpern Norwood
YAHRZEIT FUND
IN MEMORY OF:
Claire T. Peha, by Sylvia Ward
Marcia Fox, by Marshall and Ellen Glick, Marni Glick and Heather Glick-Atalla
Bess Feldman, by Anida Sterman
Barnett Love, by Robin and Ira Pianko
Majer Pulvermacher, by Lenny and Corrine Sands
William Fenning, by Joel and Lisa Cassel
Thank You
We appreciate our wonderful volunteers:
Center for Jewish Life Volunteers:
Susan Firestone
Freda Moscowitz
Barbara Sampson
Nosh Volunteer:
Susan Firestone
Gift Shop Volunteers:
Terrie Baumann
Rochelle Fox
Lori Rubin
Carol Sookman
A Welcoming Community
Have a great idea? Share it with us by submitting it to our online suggestion box.
SUGGESTIONS
Do you want to reach us? 
CONTACT LIST
Are you having a lifecycle event? Or would you like to be added to this email list? 
LET US KNOW
Would you like to get involved? Check out upcoming Temple and School events. 
VIEW CALENDAR




MEMBER
LOGIN
Stephen Wise Temple | 15500 Stephen S. Wise Drive | Los Angeles, CA 90077
Shabbat Shalom