Dear friends,
On Rosh Hashanah, I spoke about community. Our Talmud teaches: Kol Yisrael Arevim zeh baZeh – all Israel are connected, we are all responsible for one another. Please make every effort to join your community this Friday night at 6:15 p.m. (or Shabbat morning at 10 a.m.) for prayers of healing, prayers of gratitude, and prayers of memory. Your clergy need you to be here. Your community needs you to be here. And – without being too presumptuous – I think you need you to be here as well.
With love,
Yoshi
Please note that due to expected high attendance we recommend allowing yourself plenty of time to arrive and park on Friday evening.
---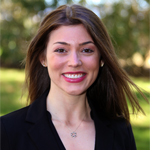 Lamentations and Hope
By Cantor Emma Lutz
On Saturday evening, mourning the deaths of the eleven souls martyred at Tree of Life Synagogue in Pittsburg that Shabbat morning, I turned to these words from our tradition:
עַל־אֵ֣לֶּה ׀ אֲנִ֣י בוֹכִיָּ֗ה עֵינִ֤י ׀ עֵינִי֙ יֹ֣רְדָה מַּ֔יִם כִּֽי־רָחַ֥ק מִמֶּ֛נִּי מְנַחֵ֖ם מֵשִׁ֣יב נַפְשִׁ֑י הָי֤וּ בָנַי֙ שֽׁוֹמֵמִ֔ים כִּ֥י גָבַ֖ר אוֹיֵֽב׃
For these things do I weep, my eyes flow with tears. Far from me is any comforter who might revive my spirit. My children are forlorn, for the foe has prevailed. (Lamentations 1:16)


READ MORE
Message in the wake of the violence in Pittsburgh
Our tradition teaches that Shabbat is a time for celebration, rest, and renewal. It is our day of peace, our day of wholeness, our day of shalom.
This morning, we learned of a shattered peace in the Pittsburgh Jewish community. We mourn the losses, we pray for the injured, and we find ourselves deeply troubled by the forces of hatred, xenophobia, and anti-Semitism that can lead to such despicable acts of hatred and violence.


READ MORE
---
Worship
This Week's Torah Portion: Hayei Sarah
Join us as we show our gratitude and appreciation for Rabbi Stern's commitment to tikkun olam and our mission to make meaning and change the world on Friday, November 2.
To honor Rabbi Stern's 20 years of service, our community will participate in 20 ways to change the world and make an impact in the lives of those in need.
LEARN MORE ON OUR WEB SITE
SEND YOUR MESSAGES OF MAZAL TOV TO RABBI STERN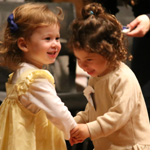 SATURDAY, NOVEMBER 3
Tot Shabbat
9 a.m. | Baby Playdate (12 months and younger!)
10 a.m. | Tot Shabbat Service
Gather together with our community for a festive service! Our Clergy and song leaders lead our music- and story-filled service that introduces the youngest members of our community to the joy of Shabbat. Parents and grandparents will love it too! Special for parents with newborns, we'll have a baby playdate for an hour leading up to Tot Shabbat, led by Rabbi Sari Laufer and Rabbi Josh Knobel. Service: Recommended for kids up to age 5.
REGISTER HERE FOR BABY PLAYDATE
REGISTER HERE FOR TOT SHABBAT
Shabbat Morning Services | Plotkin Chapel
Led by Cantor Nathan Lam
9 a.m. Torah Study
10 a.m. Shabbat Morning Service
Shabbat Weekend with Guest Artist-in-Residence Elana Arian
Friday-Saturday, November 9-10
Stephen Wise Temple is excited to welcome singer, composer, and songwriter Elana Arian to visit campus for a special weekend of music and inspiration on November 9-10. She will join Friday night Soulful Shabbat services, bringing her unique and talented voice to our worship. This special Soulful (at an earlier time) will also feature the premiere of the Wise Religious School choir who will accompany Elana, having learned many of her beautiful new melodies for classic songs. On Saturday, Elana will co-lead Shabbat morning services with Rabbi Sari Laufer and Cantor Emma Lutz for a prayerful and spiritual musical experience.
FRIDAY, NOVEMBER 9
6:15 p.m. | Soulful Shabbat Services with Guest Elana Arian, featuring the Wise Religious School Choir
7:30 p.m. | Soulful Shabbat Dinner
SATURDAY, NOVEMBER 10
9 a.m. | Lay-led Torah Study
10 a.m. | Shabbat Morning Services with Guest Elana Arian
LISTEN TO MUSIC BY ELANA ARIAN
WATCH VIDEOS
Learning Opportunities with Clergy
Bible Study with Rabbi Ron Stern: Monday, November 5 at 9 a.m. | Temple Conference Room
Talmud Study with Rabbi Yoshi Zweiback: Wednesday, November 7 at 12 p.m. | Udko Annex
---
An Important Note from Our Leadership About a Programming Change
After careful consideration, we have decided that it is no longer appropriate for Stephen Wise Temple to host the event planned for this coming Monday featuring Max Boot and Patt Morrison. Wise has a rich history of welcoming thoughtful viewpoints from opinion leaders across the political and philosophical spectrum. We were invited to host this event by several community organizations dedicated to a conversation about the nature of our democracy in a changing America. It was important to us, especially since the event was planned for the day before an election, that it would be as non-partisan as reasonably possible. It has become clear to us, especially with the publication of Max Boot's latest article in the Washington Post, that this would no longer be possible.
Should members of our community wish to attend the event, it will now be held at American Jewish University on Monday evening at 7:30 p.m. Learn more and register here.
We encourage every eligible voter in our community to exercise their right to participate in the democratic process this coming Tuesday, November 6. We hope that the values of our community and our Jewish tradition will help you make wise decisions when you cast your ballot. Thank you for your understanding and support of this difficult decision.
L'shalom,
Yoshi Zweiback, Senior Rabbi
Janine Kolodny, President
---
Wise Bulletin Board
Wise Community Invited to Private Tour of The Rothschild Pentateuch
Rabbi Yoshi Zweiback and Rabbi David Woznica Will Bring Small Group to the Getty
Thursday, December 6 at 1:30 p.m.
This summer the J. Paul Getty Museum announced a landmark acquisition: the Rothschild Pentateuch, which dates back to 1296. The Getty's web site notes that "with its seemingly endless variety of illuminated motifs ranging from the imposing to the whimsical, the Rothschild Pentateuch is a prime example of the heights of originality and magnificence that Hebrew illumination could reach in the Middle Ages." Wise has arranged a private tour of the Rothschild Pentateuch with the Getty's Senior Curator for a maximum of 20 people. There is no charge for this event but registration is required.


RSVP HERE
Visit the Wise Gift Shop for Your Hanukkah Needs
Hard to believe but Hanukkah is just four weeks away — which means it's time to look into some new #WiseLights! The Wise Gift Shop has a wide variety of beautiful Hanukkiyot, colorful candles, dreidels, and more. Check out the full selection and choose a new hanukkiyah to fit your family's style. We also have new, collectible dreidels to either add to your robust collection or kick-start a brand-new one. The Gift Shop is open on school days from 2-4 p.m. and on Friday nights after services. Appointments available: call 310.476.8561.
Rabbi David Woznica to Present Two-Part Lecture Series on Elie Wiesel at AJU
Mondays: November 5, 12 at American Jewish University
Rabbi David Woznica, Rabbi Isaiah Zeldin Rabbinic Chair, conducted seven public dialogues with Nobel Laureate Elie Wiesel. Now, as part of American Jewish University's Program of Jewish Studies he will bring his perspectives to the public in a two-part series about Wiesel's writings and speeches. These lectures will analyze videos of his most moving speeches and selected texts in order to examine his thinking about some of the most important issues facing our world. Concluding with footage from one of Rabbi Woznica's and Professor Wiesel's public dialogues, this series will present theological and personal insights about the life of this extraordinary and graceful man.


LEARN MORE AND REGISTER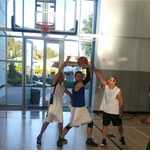 Open Gym Continues with Fall Dates
Stephen Wise Temple members and staff are invited to play pick-up basketball in our beautiful new Katz Family Pavilion athletics facility. Bring your A-game and up to two friends to show off your hoops skills. Open gym is completely free.
Only persons 18 and over are eligible. Please wear appropriate gym clothing. Waivers must be signed upon entry.
Tuesdays: 11/6, 11/13, 11/20, 11/27, 12/4, NO 12/11, 12/18, and NO 12/25
Thursdays: 11/1, 11/8, NO 11/15, NO 11/22, 11/29, 12/6, 12/13, 12/20, and 12/27


LEARN MORE




SIGN UP HERE
---
Upcoming Events
Center for Jewish Life presents
Kabbalah: An Elevated Path with Rabbi Yoshi Zweiback
Tuesdays: November 6, 27 | 7-8:30 p.m.
Kabbalah is associated with a range of Jewish mysticism. Interestingly, the word "kabbalah" means "that which is received." In our study we will open ourselves to a higher level of consciousness so that we can look at the world differently—to see God where we may not have seen God before. Ultimately, we study Kabbalah to make ourselves better: kinder, deeper, more aware of our soul. We take this path not only to elevate our thoughts but also in the hope that kabbalah will impact our daily behavior. Join this mystical, yet surprisingly practical, journey toward an elevated and kinder life.


REGISTER HERE

 
Rosh Hodesh Women's Gathering
Wednesday, November 7 at 8:30 a.m.
Please join Wise women as we gather in learning, prayer, and community to celebrate the beginning of the month of Kislev. As always, we'll join in song and study, creating a time and space for reflection and connection. Bring a friend, bring your spirit, bring a song.


RSVP HERE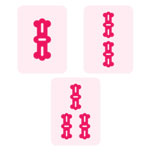 Wise Women presents Mahj and More
Wednesday, November 7 at 1 p.m.
Wise members and guests are invited to join other Wise Women for open play: Mah Jongg, Canasta, Bridge, or any other game you'd like on the first Wednesday of each month. Groups or single players and all levels (beginners to experts) are welcome and encouraged! If you have a Mah Jongg set, please bring it along. Snacks and light refreshments served. This is a free event. RSVP required.


RSVP HERE
Wise Years
Thursday, November 8
10 a.m. | Registration Begins (note new time!)
10:30 a.m. | Program Begins
Richard Hutman, a member of the Los Angeles Opera Speakers Bureau, will highlight features of Verdi's great work including La Traviata. Jody Myers, Professor of Religious Studies and Director of the Jewish Studies Interdisciplinary Program at California State University, will discuss Polish history and culture. After lunch, attendees can play games or watch a screening of Dough (2016), the warmhearted and funny story of a Kosher bakery shop owner in London's East End.


RSVP HERE


Deadline to order lunch is November 5.
Hebrew Union College-Jewish Institute of Religion presents
Symposium 2
November 11-12 | Stephen Wise Temple
Join esteemed clergy and scholars from all around the world, including members of our own clergy team, for HUC-JIR's Symposium 2, an engaging exploration of ideas and attitudes. Nowadays, there is "my news" and "your news," "your truth" and "my truth," and consensus about facts is increasingly elusive. Even the university, once the place where young minds pursued "veritas," is more likely today to teach its students the postmodern prioritization of subjectivity over objectivity, discourse over reality, perspective over universal truth. Against this backdrop, HUC-JIR Symposium 2 will explore the various ways in which contemporary Jews grapple with the concept of the truth.
Wise Member discount available.


LEARN MORE AND REGISTER
An Israeli Navy SEAL ("M") in Dialogue with Rabbi David Woznica
The Journey of an Elite IDF Naval Commando from Military Excellence to Civilian Leadership
Tuesday, November 13, 2018, at 7:30 p.m.
Join us for the extraordinary story of an American who left his university to join the Israel Defense Forces and ultimately became part of one of the most elite units in the IDF, the Israeli Navy SEALs. 
Each year, 20,000 young men try out and 40 or fewer are ultimately selected to serve in Shayetet-13, the Israeli Navy SEALs. Known as "men of silence," these elite naval commandos fight the war between the wars, undertaking covert missions beyond Israel's borders. They train for six months longer than other IDF units and commit at least 20 more months of total service. This rare American-born Israeli Navy SEAL joins Rabbi Woznica to discuss his personal journey, serving in this elite and storied unit, its strict moral calculus, and how he uses the skills he learned on active duty in his daily civilian life. 
This program presented in partnership with American Friends of Israel Navy SEALs (AFINS).
REGISTER NOW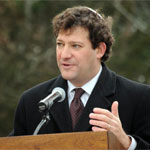 Wisdom of the Sages with Guest Rabbi Neal Gold
Wednesday, November 14 at 12 p.m.
Each week Rabbi Yoshi Zweiback leads an engaging, lively discussion of Talmud during his Wisdom of the Sages class. On November 14 he will welcome guest Rabbi Neal Gold, Jewish Chaplain and Hillel Director at Babson College. Rabbi Gold teaches and writes about Jewish texts, Israel, and intersections between Jewish spiritual life and the contemporary world (read more here). This class is free but your RSVP is requested so that we may prepare accordingly for lunch.


RSVP TO ARLENE SPIEGELMAN
Bet Tzedek Family Preparedness Training
Sunday, November 18 at 11:30 a.m. | Wise Campus
Help families and children in danger of deportation and family separation without any legal background necessary. Many of our congregants have called to ask what they can do to respond to the recent and intensive efforts to deport undocumented individuals. While we cannot physically block the deportation proceedings against those who are undocumented, children often remain behind when their parents are removed from the United States. Thousands of children are at risk of being left without anyone with the legal authority to enroll the child in school or authorize medical treatment if their undocumented parents are removed from the country. Together with Bet Tzedek we are offering a brief training at Wise to the non-legal community so that anyone can assist Bet Tzedek at clinics that are held throughout the city. This meeting is specifically designed for volunteers to assist families by serving as translators, greeters, and supporters at the clinic.


RSVP HERE




CONTACT RABBI RON STERN

 to learn more
Wise Guys Shabbat Hike at Topanga State Park (Musch Trail)
Saturday, December 15 at 8:30 a.m.
Enjoy a Shabbat in nature as Wise Guys meet up for a morning of camaraderie, learning, music, prayer, and fun. Musch Trail to Eagle Rock is a moderate 4.4 mile loop that, according to AllTrails.com, features beautiful wild flowers. Since this hike is a few days after Hanukkah, it's the perfect opportunity to burn off those latkes!


RSVP HERE
---
Lifecycle • Yahrzeits
We remember with love those who died in recent days and weeks:
Keith Brody, Jerry Charles Helfend, Myra Hersh, Jonathan Robert Lederer, Jeffrey Linden, Claire Love, Lila Rumack, Sharon Tallarico
We also remember the victims of last week's violence at Tree of Life Synagogue in Pittsburgh:
Joyce Fienberg, Richard Gottfried, Rose Mallinger, Jerry Rabinowitz, Cecil Rosenthal, David Rosenthal, Bernice Simon, Sylvan Simon, Daniel Stein, Melvin Wax, Irving Younger
We observe the yahrzeits of:
Robert Barnett*, Meier D. Barnhard*, Irving Berenfeld*, Dorothye Stein Boxer*, Elizabeth Brecher*, Isaak A. Brusilovsky*, Aaron Cohen, Gertrude Fineman*, H. Gail Friedman, Sherry Goldenfeld, Sadie Gordon*, Ruth Joseph, Lillian Kahn*, Sylvia Kantor*, Felice Dee Kurtzman*, A. Frederick Lamken*, Samuel Lederman*, Claire Lipton*, Maurice Lokitz*, Ronald J. Margolis, Rose Miller*, Jerome Morrison*, Douglas Revan Nusbaum*, Joseph Pitson*, Sadye Rifkin*, Sara Rose*, Steve Schulcz, Louis Schuster*, Dr. Tevis Seligman*, Harriet Shadur*, Sara June Sherkow, Gersh Tsalolikhin, Anita Weiss*, Leo Widawer*, Jankel Yavitch*, Esther Zeldin*
*Designated on our memorial walls
Lifecycle • Condolences
We reach out as a community and offer our support and deepest sympathy to those among us who are mourning the loss of a loved one.
Lauren Bartlett on the loss of her mother Sharon Tallarico.
Les Lederer on the loss of his son Jonathan Robert Lederer.
Robin and Ira Pianko on the loss of Robin's mother Claire Love.
Lifecycle • Mazal Tov
Shehechianu Moment
Do you have a milestone birthday or anniversary approaching? We'd like to celebrate your special day on the bima during Friday evening Shabbat Services! Invite your family, join your Wise community, make it a "shehechianu moment" – a time to give thanks for life, health, and the blessings that enable you to reach this great moment in your life. Let us know by emailing Arlene Spiegelman or calling 310.889.2272 and she'll make sure to schedule a date that works for you. We'd love to share your celebration!
Jessica and Adam Frank on the birth of their son Robby Landon Frank. Mazal Tov to proud grandparents Debbie and Scott Liebert and William and Adena Frank. .
To our B'nai Mitzvah — may the Torah guide and inspire you every day of your adult life.
Mazal tov to:
Marsha and Soheil Levi on their son Ryan becoming Bar Mitzvah this weekend.
Julie and Brent Weinstein on their son Aiden becoming Bar Mitzvah this weekend..
Lifecycle • Tributes
We honor our loved ones, our family simchas, our communal losses through charitable giving. To give in honor or in memory of a cherished family member or dear friend please visit WiseLA.org/Giving.
RABBI ELI HERSCHER DISCRETIONARY FUND
IN MEMORY OF:
Jerry Charles Helfend, by Julie and Bradley Shames
RABBI RON STERN DISCRETIONARY FUND
IN HONOR OF:
Jerry Otelsberg's 70th birthday, by Edward and Carol Horowitz
IN MEMORY OF:
Felice Kurtzman, by Selma Kurtzman
RABBI DAVID WOZNICA DISCRETIONARY FUND
IN MEMORY OF:
Keith Allen Brody, with our heartfelt appreciation for the beautiful and comforting way that you officiated at the funeral of our dearly beloved cousin, by Laurie and Carly Ackerman
RABBI JOSH KNOBEL DISCRETIONARY FUND
IN MEMORY OF:
Sherry Goldenfeld, by Barry and Marcia Maiten
Aaron Cohen, with thanks for officiating at his unveiling, by Sandra Cohen
CANTOR NATHAN LAM DISCRETIONARY FUND
IN HONOR OF:
Donna and Cantor Nathan Lam, by Arnold and Ruth Colman
Cantor Nate and Donna Lam, by Stan and Audri Tendler
IN MEMORY OF:
Joseph Pitson, by Jack and Miriam Pitson
WISE SCHOOL GENERATIONS ENDOWMENT
IN MEMORY OF:
Claire Love, by Richard and Janine Kolodny
HOMES FOR HEROES
IN MEMORY OF:
Bud Orren, by Allan and Karen Entous
YAHRZEIT FUND
IN MEMORY OF:
H. Gail Friedman, by Steven Friedman
Steve Schulcz, by Fred Schulcz and Leah E. Weil
Sara June Sherkow, by Daniel A. Sherkow and Randi Sunshine
TIKKUN OLAM LEADERSHIP FUND
IN HONOR OF:
Rabbi Stern's 20 years at the Temple, by Irene and David Smith
SOCIAL JUSTICE FUND
IN MEMORY OF:
H. Gail Friedman, by Steven Friedman
Sid Robinson, by Ken and Wendy Ruby
Dorothy Wyron, by Rob and Lori Goodman & Family
SMITH LIBRARY FUND
IN MEMORY OF:
Jonathan Lederer, by Irene and David Smith
Sidney Robinson, by Irene and David Smith
CENTER FOR JEWISH LIFE
IN MEMORY OF:
Jeffrey Rosenberg, by Rick and Emily Corleto
TEMPLE ENDOWED FUND SUPPORTING ISRAEL PROGRAMS
IN MEMORY OF:
Gersh Tsalolikhin, by Israel and Eugenia Salin
Thank You
We appreciate our wonderful volunteers:
Nosh Volunteer:
Susan Firestone
Gift Shop Volunteers:
Terrie Baumann
Rochelle Fox
Lori Rubin
Carol Sookman
A Welcoming Community
Have a great idea? Share it with us by submitting it to our online suggestion box.
SUGGESTIONS
Do you want to reach us? 
CONTACT LIST
Are you having a lifecycle event? Or would you like to be added to this email list? 
LET US KNOW
Would you like to get involved? Check out upcoming Temple and School events. 
VIEW CALENDAR




MEMBER
LOGIN
Stephen Wise Temple | 15500 Stephen S. Wise Drive | Los Angeles, CA 90077
Shabbat Shalom