Being a Wise Witness: Understanding Our Own Biases and Perspectives
By Rabbi Ron Stern
"Sarah saw the son whom Hagar the Egyptian had borne to Abraham playing." This benign passage begins a story of cruelty that ends with Hagar and her son Ishmael being cast into the wilderness to die. Sarah's jealousness over her handmaid's fecundity drives her to demand that her husband expel the boy and his mother lest Ishmael subvert Isaac's inheritance. Hagar and Ishmael wander in the hostile desert until their water is depleted and the desperate mother gently sets her son down out of sight so that she will not see him die. In the Torah's recounting, God intervenes and saves them both while promising that Ishmael will also be the father of a great nation. (You can read the original here)
READ MORE
The Big Fill Update: Announcing Major Clothing Donation from Jody California
Inspired by the progress of The Big Fill, manufacturing company Jody California has arranged for a major donation of women's apparel to help fill our shipment to families in Syria, all courtesy of Jodi and Marc Schwartz and Eileen and John Berman. Working with Wise and Save the Syrian Children, 40 cartons of clothing (including approximately 1,364 dresses, 621 tops, 622 skirts/pants) will be added to our shipment. Thank you, Jody California, for this generous addition to help support innocent victims of the fighting in Syria.
The Big Fill Packing Day: Saturday, October 27 at 12 p.m.
Help us sort and pack donations to prepare our shipping container. Lunch will be served, please be sure to RSVP.
RSVP HERE
Celebrating the Joy of Challah with Wise Women
Wise Women kicked off a new year of connection and meaning with a morning celebrating everyone's favorite carb! Over 150 women in the Wise community gathered to prep challahs for baking, learn from Rabbi Sari Laufer, and to meet new friends from across generations. President Janine Kolodny remarked that "the power of women in the room was palpable and I'm extremely proud of the effort that was made to make meaning on such a special occasion. We look forward to future dynamic Wise Women events. The planning is already underway for our next event and we want everyone to stay tuned!" She also wished to express "heartfelt thanks to our lay leadership: Jodie Fishman, Debbie Liebert, Dana Ehrlich, Karen Furie, and Foujan Sakhai; and to our professional staff: Rabbi Sari Laufer, Cantor Emma Lutz, Lucy Harel, and Rachel Goldberg for an outstanding morning."
VIEW MORE PHOTOS
---
Worship
This Week's Torah Portion: Vayera
FRIDAY, OCTOBER 26
6:15 p.m. Shabbat Services | Plotkin Chapel
Led by Rabbi Ron Stern and Cantor Nathan Lam
SATURDAY, OCTOBER 27
Shabbat Morning Services | Plotkin Chapel
Led by Student Rabbi Bryan Zive and Cantor Emma Lutz
9 a.m. Torah Study
10 a.m. Shabbat Morning Service
NEXT WEEK:
FRIDAY, NOVEMBER 2
6:15 Shabbat Service Celebrating Rabbi Ron Stern's 20 Years of Service to Stephen Wise Temple | Sanctuary
Led by Rabbi Yoshi Zweiback, Cantor Nathan Lam and Cantor Emma Lutz
LEARN MORE on our web site about this special event and about how you can commit to our 20 ways to change the world in Rabbi Stern's honor.
Please note there will be no pre-service nosh.
SATURDAY, November 3
Shabbat Morning Services | Plotkin Chapel
Led by Cantor Nathan Lam
9 a.m. Torah Study
10 a.m. Shabbat Morning Service
10 a.m. Tot Shabbat | Wise Woods
Led by Rabbi Sari Laufer and Rabbi Josh Knobel
Learning Opportunities with Clergy
Talmud Study with Rabbi Yoshi Zweiback: Wednesday, October 31 at 12 p.m. | Udko Annex
Bible Study with Rabbi Ron Stern: Monday, November 5 at 9 a.m. | Temple Conference Room
---
Join us as we show our gratitude and appreciation for Rabbi Stern's commitment to tikkun olam and our mission to make meaning and change the world on Friday, November 2.
To honor Rabbi Stern's 20 years of service, our community will participate in 20 ways to change the world and make an impact in the lives of those in need.
LEARN MORE ON OUR WEB SITE
SEND YOUR MESSAGES OF MAZAL TOV TO RABBI STERN
Wise Bulletin Board
Center for Youth Engagement Will Bring Teens to D.C. for L'Taken in February 2019
Info Session: Sunday, October 28 at 6 p.m.
RSVP HERE
Wise CYE is excited to announce its return to the L'Taken seminar in Washington, D.C. for the weekend of February 22-25, 2019. L'Taken is a transformative experience consisting of education, lobbying, and touring of the nation's capital organized by the Religious Action Center of Reform Judaism. For 25 years the L'Taken seminar has brought hundreds of teens from across the United States together for close encounters with governmental policymakers, movers, and shakers. This unique opportunity allows students to learn firsthand about how the legislative system works and how Reform Jews take an active role in standing up for justice.
Rabbi David Woznica to Present Two-Part Lecture Series on Elie Wiesel at AJU
Mondays: November 5, 12 at American Jewish University
Rabbi David Woznica, Rabbi Isaiah Zeldin Rabbinic Chair, conducted seven public dialogues with Nobel Laureate Elie Wiesel. Now, as part of American Jewish University's Program of Jewish Studies he will bring his perspectives to the public in a two-part series about Wiesel's writings and speeches. These lectures will analyze videos of his most moving speeches and selected texts in order to examine his thinking about some of the most important issues facing our world. Concluding with footage from one of Rabbi Woznica's and Professor Wiesel's public dialogues, this series will present theological and personal insights about the life of this extraordinary and graceful man.
LEARN MORE AND REGISTER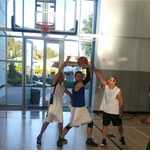 Open Gym Continues with Fall Dates
Stephen Wise Temple members and staff are invited to play pick-up basketball in our beautiful new Katz Family Pavilion athletics facility. Bring your A-game and up to two friends to show off your hoops skills. Open gym is completely free.
Only persons 18 and over are eligible. Please wear appropriate gym clothing. Waivers must be signed upon entry.
Tuesdays: 10/30, 11/6, 11/13, 11/20, 11/27, 12/4, NO 12/11, 12/18, and NO 12/25
Thursdays: 10/25, 11/1, 11/8, NO 11/15, NO 11/22, 11/29, 12/6, 12/13, 12/20, and 12/27
LEARN MORE
SIGN UP HERE
---
Upcoming Events
Center for Jewish Life presents
Kabbalah: An Elevated Path with Rabbi Yoshi Zweiback
Tuesdays: October 30, November 6, 27 | 7-8:30 p.m.
Kabbalah is associated with a range of Jewish mysticism. Interestingly, the word "kabbalah" means "that which is received." In our study we will open ourselves to a higher level of consciousness so that we can look at the world differently—to see God where we may not have seen God before. Ultimately, we study Kabbalah to make ourselves better: kinder, deeper, more aware of our soul. We take this path not only to elevate our thoughts but also in the hope that kabbalah will impact our daily behavior. Join this mystical, yet surprisingly practical, journey toward an elevated and kinder life.
REGISTER HERE 
Tot Shabbat
Saturday, November 3
9 a.m. | Baby Playdate (12 months and younger!)
10 a.m. | Tot Shabbat Service
Gather together with our community for a festive service! Our Clergy and song leaders guide our music- and story-filled service that introduces the youngest members of our community to the joy of Shabbat. Parents and grandparents will love it too! Special for parents with newborns, we'll have a baby playdate for an hour leading up to Tot Shabbat. Service: Recommended for kids up to age 5.
REGISTER HERE
Jews United for Democracy and Justice, Community Advocates, and Stephen Wise Temple present
Elections 2018 and the Crisis of American Conservatism
with Max Boot and Patt Morrison
Introductory remarks by Rabbi Yoshi Zweiback
Monday, November 5 at 7:30 p.m. | Stephen Wise Temple
Historian and best-selling author Max Boot will join Pulitzer Prize and Emmy Award-winner Patt Morrison for this discussion of American Conservatism on the eve of the midterm elections. This special evening is seventh in the Community Conversation series funded by Wise's partners Jews United for Democracy and Justice and Community Advocates. Admission is free but RSVP is required.
RSVP HERE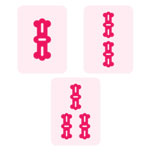 Wise Women presents Mahj and More
Wednesday, November 7 at 1 p.m.
Wise members and guests are invited to join other Wise Women for open play: Mah Jongg, Canasta, Bridge, or any other game you'd like on the first Wednesday of each month. Groups or single players and all levels (beginners to experts) are welcome and encouraged! If you have a Mah Jongg set, please bring it along. Snacks and light refreshments served. This is a free event.
RSVP HERE
Wise Years
Thursday, November 8
10 a.m. | Registration Begins (note new time!)
10:30 a.m. | Program Begins
Richard Hutman, a member of the Los Angeles Opera Speakers Bureau, will highlight features of Verdi's great work including La Traviata. Jody Myers, Professor of Religious Studies and Director of the Jewish Studies Interdisciplinary Program at California State University, will discuss Polish history and culture. After lunch, attendees can play games or watch a screening of Dough (2016), the warmhearted and funny story of a Kosher bakery shop owner in London's East End.
RSVP HERE
Deadline to order lunch is November 5.
Shabbat Weekend with Guest Artist-in-Residence Elana Arian
Friday-Saturday, November 9-10
Stephen Wise Temple is excited to welcome singer, composer, and songwriter Elana Arian to visit campus for a special weekend of music and inspiration on November 9-10. She will join Friday night Soulful Shabbat services, bringing her unique and talented voice to our worship. This special Soulful (at an earlier time) will also feature the premiere of the Wise Religious School choir who will accompany Elana, having learned many of her beautiful new melodies for classic songs. On Saturday, Elana will co-lead Shabbat morning services with Rabbi Sari Laufer and Cantor Emma Lutz for a prayerful and spiritual musical experience.
FRIDAY, NOVEMBER 9
6:15 p.m. | Soulful Shabbat Services with Guest Elana Arian, featuring the Wise Religious School Choir
7:30 p.m. |
Soulful Shabbat Dinner
SATURDAY, NOVEMBER 10
9 a.m. | Lay-led Torah Study
10 a.m. | Shabbat Morning Services with Guest Elana Arian
LISTEN TO MUSIC BY ELANA ARIAN
WATCH VIDEOS
Hebrew Union College-Jewish Institute of Religion presents
Symposium 2
November 11-12 | Stephen Wise Temple
Join esteemed clergy and scholars from all around the world, including members of our own clergy team, for HUC-JIR's Symposium 2, an engaging exploration of ideas and attitudes. Nowadays, there is "my news" and "your news," "your truth" and "my truth," and consensus about facts is increasingly elusive. Even the university, once the place where young minds pursued "veritas," is more likely today to teach its students the postmodern prioritization of subjectivity over objectivity, discourse over reality, perspective over universal truth. Against this backdrop, HUC-JIR Symposium 2 will explore the various ways in which contemporary Jews grapple with the concept of the truth.
Wise Member discount available.
LEARN MORE AND REGISTER
An Israeli Navy SEAL ("M") in Dialogue with Rabbi David Woznica
The Journey of an Elite IDF Naval Commando from Military Excellence to Civilian Leadership
Tuesday, November 13, 2018, at 7:30 p.m.
Join us for the extraordinary story of an American who left his university to join the Israel Defense Forces and ultimately became part of one of the most elite units in the IDF, the Israeli Navy SEALs. 
Each year, 20,000 young men try out and 40 or fewer are ultimately selected to serve in Shayetet-13, the Israeli Navy SEALs. Known as "men of silence," these elite naval commandos fight the war between the wars, undertaking covert missions beyond Israel's borders. They train for six months longer than other IDF units and commit at least 20 more months of total service. This rare American-born Israeli Navy SEAL joins Rabbi Woznica to discuss his personal journey, serving in this elite and storied unit, its strict moral calculus, and how he uses the skills he learned on active duty in his daily civilian life. 
$15: Stephen Wise Temple Members
$20: General Public
This program presented in partnership with American Friends of Israel Navy SEALs (AFINS).
REGISTER NOW
Bet Tzedek Family Preparedness Training
Sunday, November 18 at 11:30 a.m. | Wise Campus
Help families and children in danger of deportation and family separation without any legal background necessary. Many of our congregants have called to ask what they can do to respond to the recent and intensive efforts to deport undocumented individuals. While we cannot physically block the deportation proceedings against those who are undocumented, children often remain behind when their parents are removed from the United States. Thousands of children are at risk of being left without anyone with the legal authority to enroll the child in school or authorize medical treatment if their undocumented parents are removed from the country. Together with Bet Tzedek we are offering a brief training at Wise to the non-legal community so that anyone can assist Bet Tzedek at clinics that are held throughout the city. This meeting is specifically designed for volunteers to assist families by serving as translators, greeters, and supporters at the clinic.
RSVP HERE
CONTACT RABBI RON STERN to learn more
---
Community Calendar
Jewish Center for Justice presents
Discussion on Jewish Communal Issues
with Lt. Gov. Gavin Newsom
Sunday, October 28 at 9 a.m. | Valley Beth Shalom (15739 Ventura Blvd.)
Join us for a conversation with California Lieutenant Governor Gavin Newsom. Jewish Center for Justice Executive Director Rabbi Joel Simonds and Valley Beth Shalom Senior Rabbi Ed Feinstein will lead this event which will include remarks by Lt. Gov. Newsom as well as an opportunity for Q&A.
RSVP HERE
UCLA Nazarian Center for Israel Studies presents
Translation as a Bridge? Literary Encounters between Israeli & American Jewish Cultures
Monday, October 29 at 12:15 p.m. | UCLA Campus
How do the Hebrew translation and reception of literary works by Jewish-American writers, and the English translation of works by Israeli authors, reflect competing Jewish identities in Israel and the US? New Center Postdoctoral Fellow Omri Asscher will explore how each Jewish cultural center has responded to the challenge – and potential inspiration – represented by the other.
LEARN MORE AND REGISTER
---
Lifecycle • Yahrzeits
We remember with love those who died in recent days and weeks:
Keith Brody, Farangis Ghadooshahy, Jerry Charles Helfend, Myra Hersh, Jeffrey Linden, Lila Rumack
We observe the yahrzeits of:
Dorine Bider*, Samuel Burman*, Thelma Cohen*, Meir Cohen-Sitt, Eloise Dessauer, Betty Deutsch, Michel Deutsch, Shimon Dor*, Shirley Lucille Dryer*, Jack Flexer*, John Fodor, Daniel Glickman, Meyer Goldberg*, Mae Goldfarb*, Abraham Goodwein*, Charles "Charlie" Greenberg*, Myron Gross*, Alvin Hirsch, Herbert Jacobs*, Ethel Jacobson*, Rachel Joelson, Rose Kadner*, Andy Kanter*, Charles Kates*, R. Shlomo Katzin, Leah King, Sidney Kossman*, Dr. I.L. Levin, Martin Lowitz*, Audrey Lucas, Elsa Maharam*, Budgie Marcus, Bernice Minkus, Libby Modlin, Albert Murray*, Nasrin Ester Naftchi, Ronald Joseph Purer*, Barney Raskin, Paul Rogers*, Florence Rosen, Bessie Rosenberg*, Jeanne Seymour*, Ruth Steinore, Dorothy Tannenbaum, Julie Walter, William L. Walton*, Moses L. Weintraub*, Albert Weiss*, Leslie Sheldon Zola*, Joel R Zuckerbraun
*Designated on our memorial walls
Lifecycle • Condolences
We reach out as a community and offer our support and deepest sympathy to those among us who are mourning the loss of a loved one.
Laurie Ackerman and Karen Stern on the loss of their cousin Keith Brody.
Jeanne and Richard Hersh on the loss of Richard's mother Myra Maxine Hersh.
Julie and Brad Shames on the loss of Julie's father Jerry Charles Helfend.
Lifecycle • Mazal Tov
Shehechianu Moment
Do you have a milestone birthday or anniversary approaching? We'd like to celebrate your special day on the bima during Friday evening Shabbat Services! Invite your family, join your Wise community, make it a "shehechianu moment" – a time to give thanks for life, health, and the blessings that enable you to reach this great moment in your life. Let us know by emailing Arlene Spiegelman or calling 310.889.2272 and she'll make sure to schedule a date that works for you. We'd love to share your celebration!
Cantor Marcus and Rachel Feldman on the birth of their son Asher Carter Feldman.
To our B'nai Mitzvah — may the Torah guide and inspire you every day of your adult life.
Mazal tov to:
Aaron Moradi on becoming Bar Mitzvah this weekend. Aaron is the son of Dafne Moradi and of Alex Moradi.
Lifecycle • Tributes
We honor our loved ones, our family simchas, our communal losses through charitable giving. To give in honor or in memory of a cherished family member or dear friend please visit WiseLA.org/Giving.
RABBI YOSHI ZWEIBACK DISCRETIONARY FUND
IN HONOR OF:
Daniel Pourshalimi's wedding, by Benjamin and Gloria Soleimani
IN MEMORY OF:
Dorothy Tannenbaum, by Linda and Herbert Garfinkel
RABBI RON STERN DISCRETIONARY FUND
IN HONOR OF:
Rabbi Stern's birthday and 20th anniversary, by Frank Ponder and Helen Randall
Rabbi Stern, for his 20 years at Stephen Wise Temple, by Gayle and Lee Rodgers
Rabbi Stern, in support of many, well deserved causes, by Harlan and Wendy Spinner 
IN MEMORY OF:
Dr. I.L. Levin, by Ruth L. Kalin
Audrey Lucas, by the Lucas/Weinstein Family
RABBI DAVID WOZNICA DISCRETIONARY FUND
IN MEMORY OF:
Myra Hersh, with our thanks and appreciation.  Your warmth and compassion were truly comforting, by Richard and Jeanne Hersh
RABBI JOSH KNOBEL DISCRETIONARY FUND
IN HONOR OF:
Rabbi Knobel, on behalf of Sophie and Gabriella Tenenbaum.  Thank you for an amazing b'not mitzvah, by Yael and Daniel Tenenbaum
CANTOR NATHAN LAM DISCRETIONARY FUND
IN HONOR OF:
Cantor Lam, on behalf of Sophie and Gabriella Tenenbaum.  Thank you for an amazing b'not mitzvah, by Yael and Daniel Tenenbaum    
CANTOR EMMA LUTZ DISCRETIONARY FUND
IN MEMORY OF:
Audrey Lucas, by the Lucas/Weinstein Family
GENERAL CLERGY DONATION
IN MEMORY OF:
Jerry Helfend, by Douglas and Felice Williams
TIKKUN OLAM LEADERSHIP PROGRAM
IN MEMORY OF:
Jeff Linden, by Linda and Dan Rosenson
MITCH SHAMES SCHOLARSHIP FUND
IN MEMORY OF:
Jerry Charles Helfend, by Richard and Janine Kolodny
WISE SCHOOL GENERATIONS ENDOWMENT
IN MEMORY OF:
John Fodor, by Sussan and Michael Shore
WISE READERS TO LEADERS
IN HONOR OF:
Rabbi Ron Stern for officiating the wedding of Amanda Gal and Adam Shiffman, by Kenneth and Merribeth Gal
WISE HEARTS
IN MEMORY OF:
Nasrin Ester Naftchi, by Sharona and Ben Shenassa
AVI EFRAIM GESUNDHEIT FUND FOR MUSIC
IN MEMORY OF:
Shirley L. Dryer, by Ellen and Andy Kaplan
HOMES FOR HEROES
IN MEMORY OF:
Ruth Steinore, by Norma Cooper
YAHRZEIT FUND
IN MEMORY OF:
Bernice Minkus, by Barbara and Arnold Barron
Florence Rosen, by Howard and Carol Rosen & Family
Eloise Dessauer, by Lynne Richter
Budgie Marcus, by Joel and Barbara Marcus
Sidney Kossman, by Ted and Annie Haas
Barney Raskin, by Lillian Mylon
Libby Modlin, by Allan and Adriane Morrison
Shimon Dor, by Yoram and Ofra Dor
Alvin Hirsch, by Geri and Jim Sherman
Rachel Joelson, by Alan, Yasmina, Rachel and William Joelson
Joel R. Zuckerbraun, by Lionel Zuckerbraun
SOCIAL JUSTICE FUND
IN HONOR OF:
Bea Dubman's 99th birthday, by Susie and Richard Friedman
IN MEMORY OF:
Betty and Michel Deutsch, by Lana Deutsch Sternberg
CAPITOL CAMPAIGN 18/19
IN MEMORY OF:
William Walton, by Lynda Robbins
ANNUAL CAMPAIGN 18/19
IN MEMORY OF:
Julie Walter, by Howard Walter 
Thank You
We appreciate our wonderful volunteers:
Nosh Volunteer:
Susan Firestone
Gift Shop Volunteers:
Terrie Baumann
Rochelle Fox
Lori Rubin
Carol Sookman
A Welcoming Community
Have a great idea? Share it with us by submitting it to our online suggestion box.
SUGGESTIONS
Do you want to reach us? 
CONTACT LIST
Are you having a lifecycle event? Or would you like to be added to this email list? 
LET US KNOW
Would you like to get involved? Check out upcoming Temple and School events. 
VIEW CALENDAR




MEMBER
LOGIN
Stephen Wise Temple | 15500 Stephen S. Wise Drive | Los Angeles, CA 90077
Shabbat Shalom